Biography of the current Mayor of Walsall
Councillor Chris Towe, Mayor of Walsall 2023/24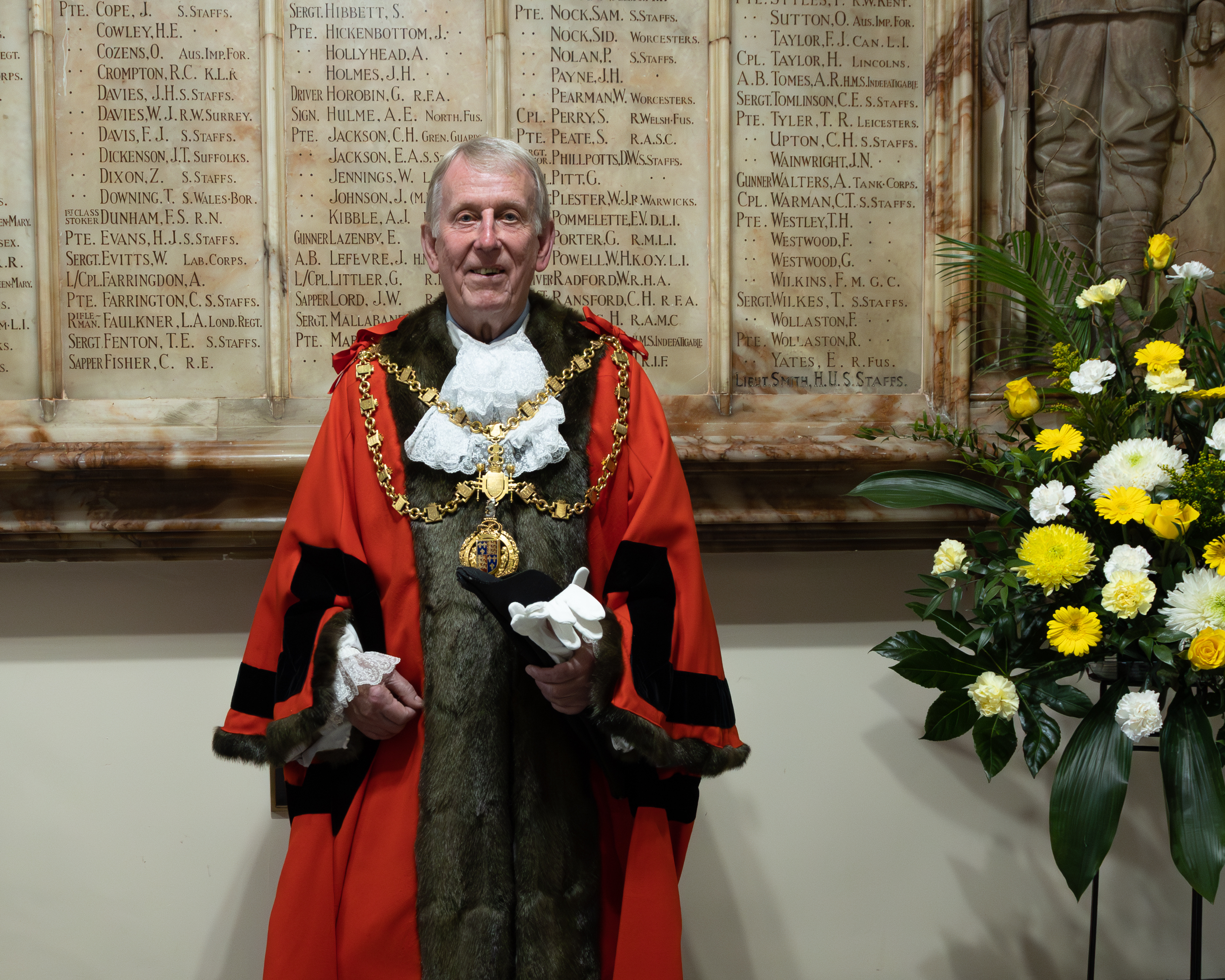 Chris was born and bred in Walsall. He has a daughter, Louisa, who is his Mayoress, and a stepson, Christopher. He is also a grandad.
Brought up in the Delves, Chris attended Delves Infant School and Whitehall Primary School. His family then moved to Birmingham Road, and he went to Joseph Leckie Comprehensive Secondary School. 
At the age of 19 he was appointed Chief Clerk at a wholesale meat company based in Walsall. He then had a lengthy and successful career in business, holding senior roles including General Manager of EDA Sparkrite Limited, an auto electronics company based in Walsall. He was also Divisional Director of the Burton and District Chamber of Commerce and Industry, and won the East Staffordshire Businessman of the Year in 2006.
Chris was first elected to Walsall Council in May 2003 to represent the Pheasey Park Farm ward. He was re-elected in 2004, 2006, 2010, 2014, 2018 and 2022. He's held many positions in the Council, including Cabinet Member for Finance from 2010 to 2015, and Cabinet Member for Education and Skills from 2015 to 2018 and from 2020 to 2022. He enjoyed this role and visited most of the borough's schools at least once.  He also held the roles as Chair of the Neighbourhood Scrutiny Committee and the Education Scrutiny Committee.
In 2022 he became a Governor at Meadow View JMI School in Pheasey.
Chris is a musician and has played in several pop and folk bands since 1962. He's currently part of a duo called Sounds Familiar, who perform classic songs from the 1960s and 1970s.
The Mayor's charities
Chris has chosen the following charities to benefit from the Mayor's Appeal 2023/24: