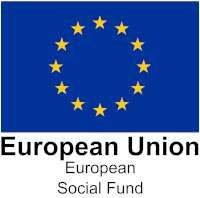 Closed programmes: The ESF and ERDF Black Country Technical Assistance Programmes are now closed
European Social Fund co-financing organisations (CFO), also known as opt-in organisations (OIO):
match European Social Fund and match funding (domestic public funding)
contract other organisations known as providers to manage European Social Fund projects
ensure that European Social Fund funded projects complement national schemes like the Work Programme
Co-financing organisations provide the required eligible match funding and use their expertise to procure and contract manage, or grant fund, ESF provision. In the 2014-2020 ESF programme most co-financing organisations act as opt-in organisations by funding locally defined activities through an open, transparent and competitive grant-giving or procurement process.
Normally the ESF requires 50% match funding for a 'more developed region' (the Black Country is classed as a more developed region). The Black Country LEP has chosen to 'opt-in' to the Education Skills Funding Agency (ESFA) and the Big Lottery Fund (BIG) to provide 'co-financing' for a number of the Black Country's ESF priorities. This means that 100% of project costs will be funded therefore alleviating the burden on applicants to secure and account for match funding.
The ESFA funds skills training for further education in England. As a ESF co-financing organisation, the SFA helps deliver the learning and skills elements of local European Structural and Investment Fund strategies.
BIG, through the Building Better Opportunities Programme, supports projects that tackle poverty, improve employability and promote social inclusion.