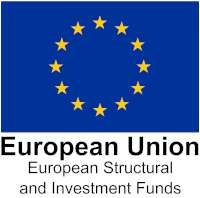 Overview
The European Structural and Investment Funds  are the European Union's main funding programmes for supporting growth and jobs. In England, for 2014 to 2020 the programmes comprise the European Regional Development Fund (ERDF), European Social Fund (ESF) and part of the European Agricultural Fund for Rural Development (EAFRD). These have been brought together into a single Growth programme with individual operational programmes.
The Growth Programme is delivered across Local Enterprise Partnership (LEP) areas, each of which has an ESIF Strategy to support local delivery. The £6 billion funds within the Growth Programme have been notionally allocated to LEP areas. The Black Country LEP has an indicative allocation of £76million ESF funding for 2014-2020.
ESF supports employment, skills and social inclusion.The ESF Operational Programme outlines the overarching priorities for spend:
Priority 1: Inclusive Labour Markets
Priority 2: Skills for Growth
Priority 3: Technical Assistance
The Black Country ESIF Strategy outlines more specific areas for ESF intervention including:
Workforce skills support
Response to redundancy
Reducing unemployment
Reducing young people not in education, employment or training (NEET)
Improving social inclusion
Download list
The Department for Work and Pensions (DWP) is the Managing Authority in England responsible for ESF.  EU funds require match funding or 'co-financing' usually at a 50% intervention rate. The Black Country has chosen to 'opt-in' to the Skills Funding Agency and Big Lottery Fund to co-finance the majority of the sub-regions ESF activity.
Who can apply?
The following types of organisations can apply to deliver ESF projects:
not for profit organisations
local authorities
registered charities
higher / further education institutions
voluntary / community organisations
statutory and non-statutory public funded bodies
public or private sector.
Individuals cannot apply.
How to apply
The majority of Black Country ESF funding opportunities is co-financed through either the Skills Funding Agency or the Big Lottery Fund. This means that 100% of project costs are met through co-financed ESF funding, releasing the burden on applicants to provide and account for match funding.
The Skills Funding Agency will release a number of calls related to the priority areas identified above through an open, transparent and competitive process. Applicants must be registered on the SFA Bravo Solutions e tendering portal.
The Big Lottery Fund is matching Black Country ESF funds to invest in local projects tackling the root causes of poverty, promoting social inclusion and driving local jobs and growth. The application process consists of two stages (now complete). The following organisations were successful:
Steps to Work Ltd (Walsall) and partners – employment support for over 24's
Heart of England Community Foundation and partners – targeted community approach
Black Country Together CIC and partners- family poverty and troubled families
Walsall Housing Group Limited, Accord and partners – financial and digital inclusion
Another method of applying for ESF is through responding to Managing Authority calls for grant-funding applications via the funding finder on the GOV.UK website.
ESF also incorporates Youth Employment Initiative (YEI) money for a number of areas with very high rates of youth unemployment. The Black Country is a recipient of YEI funding and applications have been submitted directly to DWP for funding.
ESF Regulations
Any organisation wishing to apply and deliver an ESF funded project must be compliant with national funding rules and ESF regulations. These can be read on the GOV.UK website and include:
Eligibility Rules for the 2014-2020 European Social Fund
Branding and Publicity Requirements
State Aid Law
Procurement Law
Output and Result Indicator Definitions for the European Social Fund.