Children's services
Walsall supports Foster Care Fortnight 2023
Walsall Council is supporting Foster Care Fortnight, delivered by leading fostering charity - The Fostering Network. This year the UK's largest foster care awareness raising campaign runs from 15 to 28 May 2023.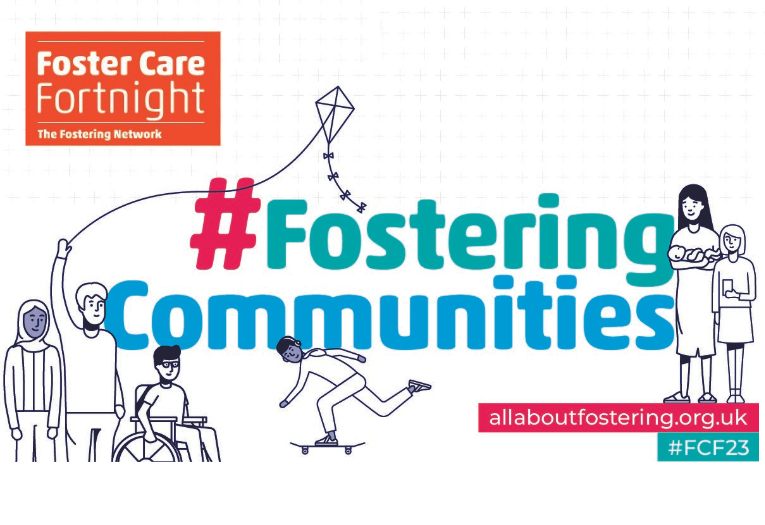 The Fostering Network, established in 1997, works in partnership with local Fostering Services to promote and showcase the commitment, passion and dedication of foster carers as well as to highlight the need for more foster carers.
Thousands of new foster carers are needed every year to care for children, with the greatest need being for foster carers for older children, sibling groups, disabled children and unaccompanied asylum-seeking children.
Walsall council is proud to be part of the Foster Care Fortnight campaign and is an accredited Fostering Friendly Employer, this means our foster carers and employees will have access to a variety of support and benefits, should you choose to foster with us. The theme of this year's Foster Care Fortnight is 'Fostering communities'. Walsall foster carers are part of a rewarding community that makes a real difference to the lives of young people. Their real-life stories and the impact they have, will be shared on a range of channels. Our foster carers show incredible strength and support, which is highly valued and vital to our Children in Care.
Walsall Council's Fostering Service and experienced foster carers will be running online information sessions during Foster Care Fortnight on 16 and 18 May. These are free, relaxed and informal sessions where fostering information will be shared and prospective foster carers can ask questions in a safe and supportive space.
" Foster Care Fortnight is not just about recruiting foster carers, it's about recognising and celebrating the wonderful care and commitment that the thousands of foster carers provide to children and young people across the UK.

However, we do urgently need more foster carers for our children in Walsall. Be part of something special and change a life, be part of our fostering community.

I encourage anyone wanting to find out more to join our informal sessions running on 16 and 18 May. They offer an opportunity for us to dispel some myths around who can and can't be a foster carer. Although there are of course some statutory checks and assessments, what we want for our children is patience, warmth and understanding, along with a safe space in which to thrive
"
When you foster for Walsall council, you will have the opportunity to join a Mockingbird Family Hub.  This is an innovative method of foster care which offers an extended family model that provides sleepovers and short breaks, peer support, regular joint planning and training, and social activities. The programme improves the stability of fostering and strengthens the relationships between carers, children and young people, fostering services and birth families. For more information visit the Mockingbird web pages.
-ENDS- Notes to editor Dates and times of online information sessions 2023 Tuesday 16 May 6-7pm
Thursday 18 May 6-7pm Visit Fostering events webpages to book an online information session
For more information about becoming a foster carer for Walsall Council, call 0800 923 3706
Email fosteringinwalsall@walsall.gov.uk. Visit Fostering Walsall to find out more.