Schools
Walsall schools win for We Are Walsall 2040
St Giles Church of England Primary School and Delves Junior School bag prize money in We Are Walsall 2040 prize draw.
Summer 2022 saw Walsall Council and We Are Walsall partners carry out one of the biggest listening and engagement exercises ever conducted in the borough. More than 8,000 people and organisations responded, including several schools.
St Giles Church of England Primary School and Delves Junior School were both lucky winners after pupils took part in a consultation for the We Are Walsall 2040 partnership project led by Walsall Council.
The consultation effort saw young people across Walsall encouraged to share their views and give their ideas on how they want the future of Walsall to look.
As a thank you for their input, all of the schools that took part were entered into a prize draw. First prize, which was won by St Giles Church of England Primary in Willenhall, was a £500 gift voucher with Delves Junior School securing a £250 second prize.
" I'm thrilled with results of our latest consultation and so pleased to see so many children getting involved to share their thoughts and ideas. The children of Walsall are the future so it's important that we take into account their hopes and dreams when planning the We Are Walsall 2040 vision "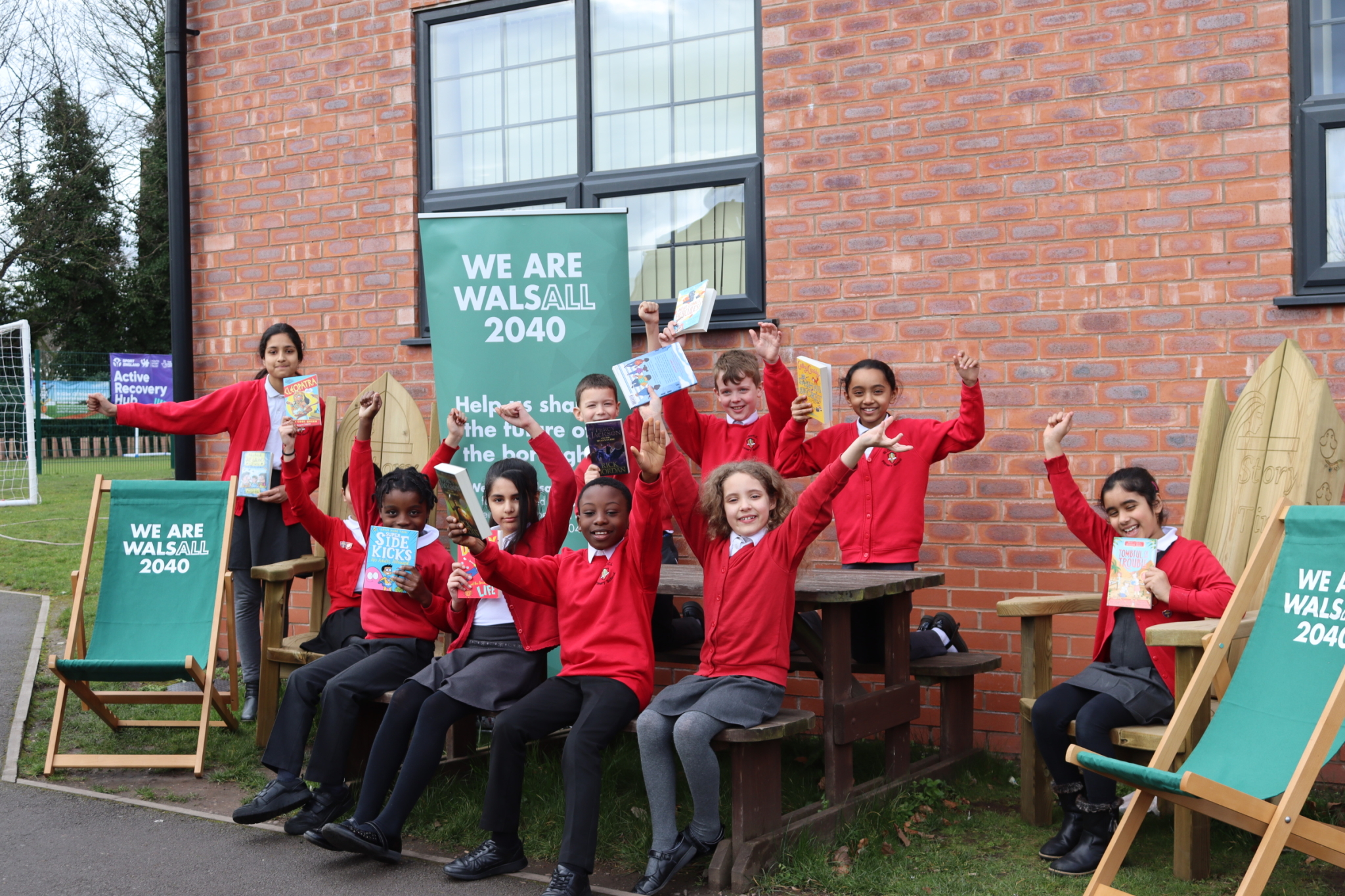 " We were delighted to win the £500 prize and spent the money on lots of new books for our library. It was great to get involved with the We Are Walsall 2040 project and encourage the children to have their say; it opened the doors for lots of valuable conversations about their local communities and their hopes for the future. "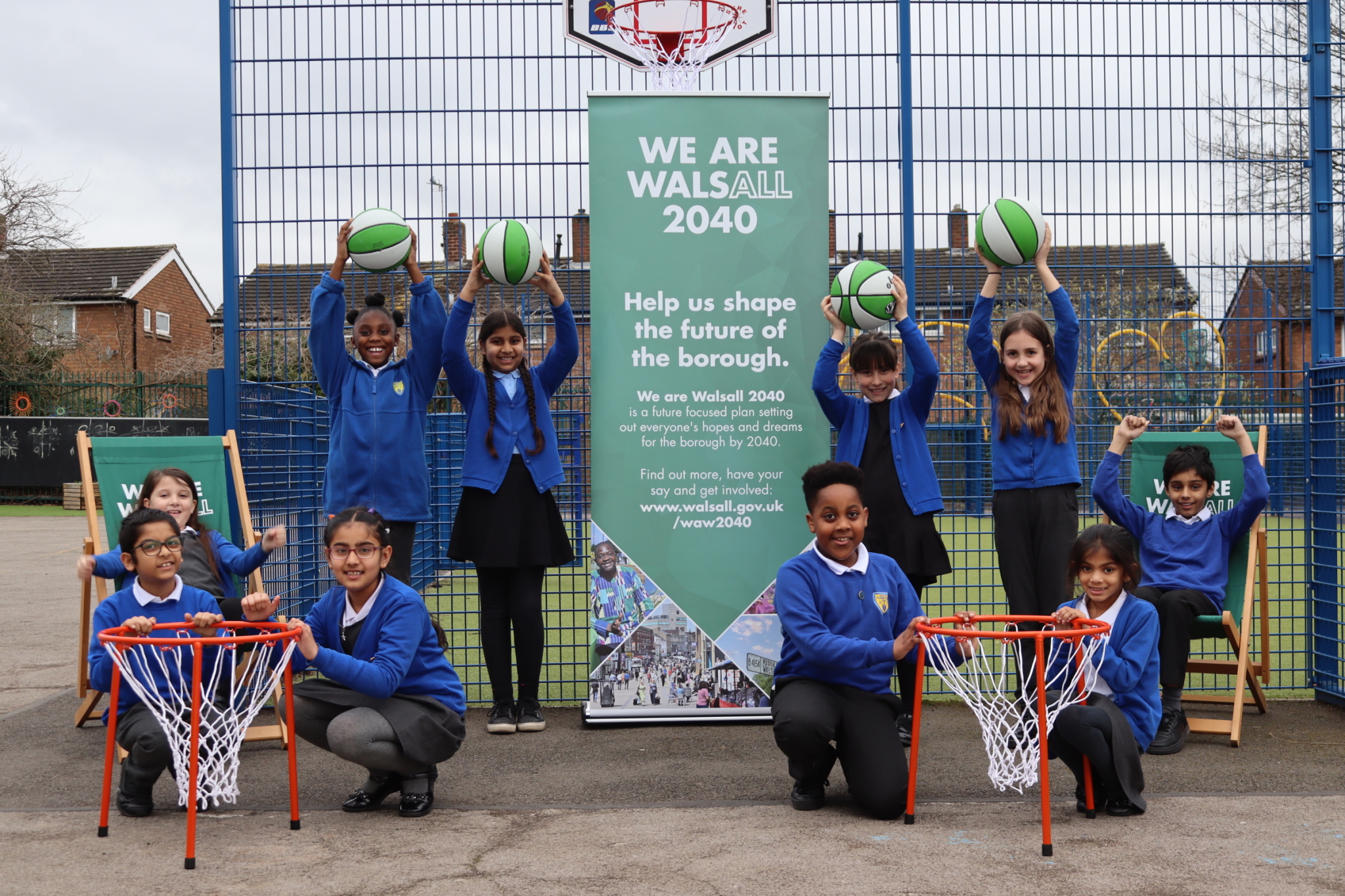 " Taking part in the We Are Walsall 2040 consultation was a great way to get the pupils to discuss their local community and for us to understand what's important to them. It was wonderful to get involved and give the children the opportunity to have their say and show the children that their voices matter. We were delighted to win the £250 prize and we spoke to the pupils about what to spend the money on, deciding on new basketball equipment which they can't wait to start using "
Pupils discussed what they liked and disliked about where they live and what would make it better. Children also spoke about their priorities for 2040 and their hopes for what the borough would be like as a place to live, work and socialise in the future. Here's an overview of what they said:
Have more facilities for children and young people
Cleaner streets and greener environments
Regenerate and improve run down areas
Take action to tackle climate change
Create safer more cohesive communities
Take action to tackle poverty and to help people with the cost of living
Improve transport links and public transport services
Have more health services and better health and wellbeing for all
All participating schools were entered into a random prize draw to win £500 or £250.
We Are Walsall 2040 is a long-term partnership project bringing together organisations across Walsall to drive investment in the region. It is an ambitious vision for the future of Walsall which takes into account the thoughts, hopes and dreams of the people in the community. More information about the project can be found by clicking here. 
ENDS