Elections
Walsall among top 20 local authorities for Voter ID registration
Walsall has ranked 19th out of all 387 local authorities across England, Scotland and Wales for Voter Authority Certificate registration.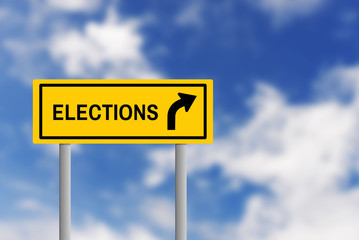 The latest figures from the Department for Levelling Up, Housing and & Communities show that Walsall is among the top 20 local authority areas for the number of Voter Authority Certificate applications that have been submitted, with 170 applications received so far.
" It is really important that we spread the message about the need for photo ID at the election far and wide, so that no one in the community is turned away from polling stations.

It's reassuring to see Walsall ranking so highly for voter ID registration and it goes to show how well the change in legislation has been communicated across communities in Walsall. It's important that people don't lose their opportunity to vote in the local elections this May by making sure they are prepared for the change in the way they cast their vote.
"
This year, a change to Government legislation means that voters wishing to vote in person at a polling station will need to show photo ID in order to be issued a ballot paper. Anyone without suitable photo ID has been advised to apply for a free Voter Authority Certificate which will enable them to vote in person as normal.
Tony Cox added: "With local elections taking place in Walsall on Thursday 4 May 2023, it is important that those who want to vote ensure they are registered to do so, and then make sure they have an accepted form of ID. It may seem early but checking now means you will be ready to vote in May."
If residents need any help with applying for the Voter Authority Certificate, they can access the Walsall Connected programme in one of Walsall's seven libraries or one of the community partners. They can also contact the electoral services team on 01922 652502 or email ElectionOffice@walsall.gov.uk.
Those registered to vote can apply for their free Voter Authority Certificate here voter-authority-certificate.service.gov.uk/.
Notes to editors
For more information contact communications@walsall.gov.uk, or contact the Electoral Commission press office on 020 7271 0704, out of office hours 07789 920 414 or press@electoralcommission.org.uk
Local elections are taking place in Walsall on Thursday 4 May 2023.
The requirement to show photo ID at the polling station, is a new requirement, introduced by the UK Government's Elections Act which was passed last year.
The legislation requires voters at polling stations to show an accepted form of photo ID before they receive their ballot paper. From May, voters will need to show photo ID before voting in local council elections in England, parliamentary by-elections, and police and crime commissioner elections in England and Wales. From October 2023, photo ID will be needed at UK parliamentary general elections. It will not be a requirement at local elections in Scotland or Wales, or elections to Scottish Parliament or Senedd. The requirement already exists in Northern Ireland.
Applications for the free ID available, called the Voter Authority Certificate, are expected to open in January.
To apply for the Voter Authority Certificate, voters will need to provide a photo, full name, date of birth, the address at which they are registered to vote and their National Insurance number.
The UK Government's Department for Levelling up, Housing and Communities is responsible for the new voter ID policy and for the free voter ID application system. Enquiries relating to the application system or the policy itself should be directed to the Department.
The Electoral Commission is responsible for ensuring voters are aware of the new voter ID requirement, and for supporting local authorities with the process. Questions related to the public awareness campaign should be directed to the Electoral Commission.
Local authorities are responsible for implementing voter ID at the local level.
Information on the Walsall Connected programme offering support to residents who aren't able to access digital services independently, including a full list of libraries and community hubs, is available here: Walsall Connected - get help to get online | Walsall Council
The Voter Authority Certificate will not be an acceptable form of ID for anything other than voting in an election.
ENDS