People and communities
Winners announced for young people's design competition in Walsall 
Four young people have been recognised for their achievements in a recent design competition organised by Families and Carer's Empowered (FACE) Walsall Parent Carer Forum in collaboration with Walsall Council.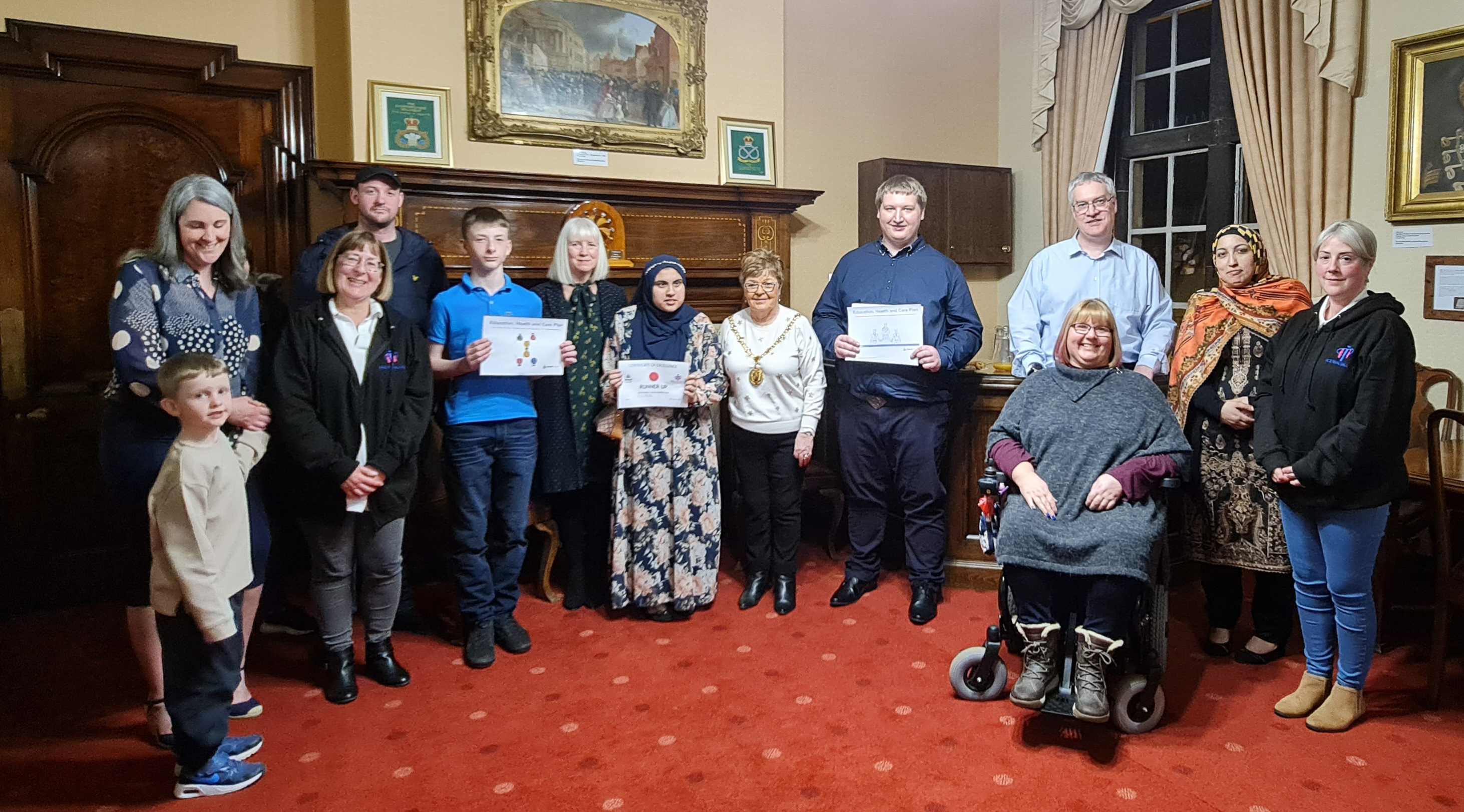 The competition involved designing the front cover of an Education, Health and Care Plan to make it more accessible to families, children and young people.
The Mayor of Walsall, Councillor Rose Martin, presented the prizes to the winners and runners-up at a special ceremony at the Council House this week. The two winners were Tim Holden in the over 14 category and Riley Cabrera in the under 14 category; the two runners-up were Irma Sharbir in the over 14 category and James Tonks in the under 14 category. 
Their prizes included Amazon vouchers and other goodies and the Mayor of Walsall treated everyone to tea and a tour of the Mayor's Parlour. 
" An Education, Health and Care Plan is a legal document, which describe a child or young person's special educational needs, the support they need, and the outcomes they would like to achieve.

As the plan focuses on children and young people aged up to 25, we felt it was appropriate to involve them in designing the front cover of the plan and I'd like to thank everyone who took part in the design competition. "
" We launched this competition to help create awareness of the plan and to make it far more personal to them and representative of young people. We had over 40 entries and selecting our winners and runners-up was extremely difficult. "
Notes to editor 
FACE Walsall Parent Carer Forum is a voluntary group of parents and carers of children and young people with Special Educational Needs and/or Disabilities (SEND), aged 0-25 years. The Forum works in partnership with Education, Health and Social Care to help shape future services in Walsall. Membership is free and open to any parents or carers of children or young people with SEND. www.facewalsall.wordpress.com
Ends