People and communities
Walsall Vaisakhi Nagar Kirtan parade information and road closures 16 April 2023
The annual Walsall Vaisakhi Nagar Kirtan procession will be taking place on Sunday 16 April 2023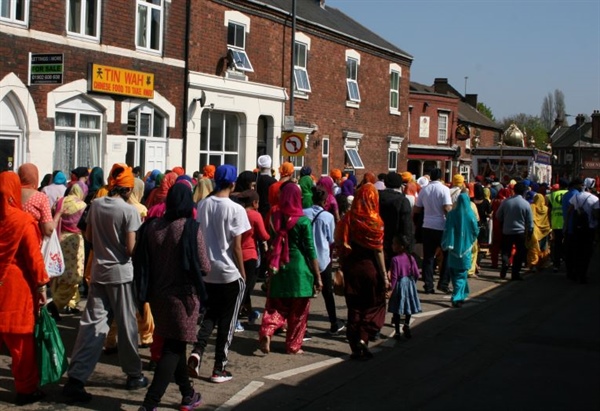 Please be aware that the annual Walsall Vaisakhi Nagar Kirtan procession will be taking place on Sunday 16 April 2023 and will involve the use of main and side road closures as the event takes place on the route detailed below.
The route will be as follows:- West Bromwich Street, Corporation Street, Wednesbury Road, A4038 Darlaston Road, Wellington Street (where the procession will halt for sixty minutes) before continuing on A4148 Pleck Road, Rollingmill Street (where the procession will halt for thirty minutes) before proceeding along Corporation Street West and Corporation Street concluding at the temple on West Bromwich Street.
It is expected that the procession will start at approximately 10.00 am and conclude at 2.00 pm
Long delays to through traffic are expected. Drivers are advised to consider the use of alternative routes and access or leave Walsall town centre from the east wherever possible.