Schools
Walsall schools celebrate the Platinum Jubilee
Ahead of the Jubilee bank holiday weekend, schools across the Walsall borough spent the week engaging in various Jubilee themed activities and events to mark the special occasion.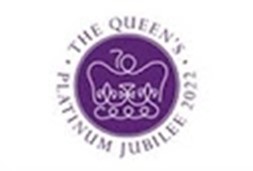 Activities the children enjoyed included a Great British Bake-off, singing and dancing, tree planting, various arts and crafts activities as well as joining together to sing the National Anthem in special Jubilee assemblies.
Schools took the time to teach pupils about Her Majesty The Queen and her 70-year reign and the children have enjoyed taking part in conversations and learning about the history of the Royal family.
The Mayor of Walsall, Councillor Rose Martin, attended some of the events, including a tree planting ceremony at Holy Trinity Primary School based in Brownhills, Walsall, to mark the Jubilee as part of the Queen's Green Canopy initiative. Children at the school lined the playground dressed in red, white and blue to welcome the Mayor and waved their Union Jack flags.
" I was thrilled to attend St Giles CE Primary School and Holy Trinity Primary School to see their wonderful Jubilee celebrations in action. The children thoroughly enjoyed learning all about Her Majesty the Queen and it was great to see them enjoying a variety of different activities to mark the occasion. I'm sure the children will cherish the memories made for a long time. "
" There were lots of fun and creative activities and events being held in schools across the borough to celebrate Her Majesty The Queen's Platinum Jubilee. It was great to see so many school children get involved; lifelong memories were made at events such as these and they have thoroughly enjoyed marking the occasion and learning about the Queen's history. "
" We were thrilled at Holy Trinity to offer our children a celebration to remember! We are blessed to have a passionate and dedicated staff who have ensured the Queen's Jubilee was turned into an experiential learning opportunity for all. We couldn't have ended our celebrations any better: a whole school tea party and a visit from the Mayor! "