People and communities
Walsall retailer fined for selling cigarette to underage child
On Wednesday 13 September 2023 at a hearing at Dudley Magistrates Court, a Walsall retailer has pleaded guilty for selling cigarettes to an underaged child.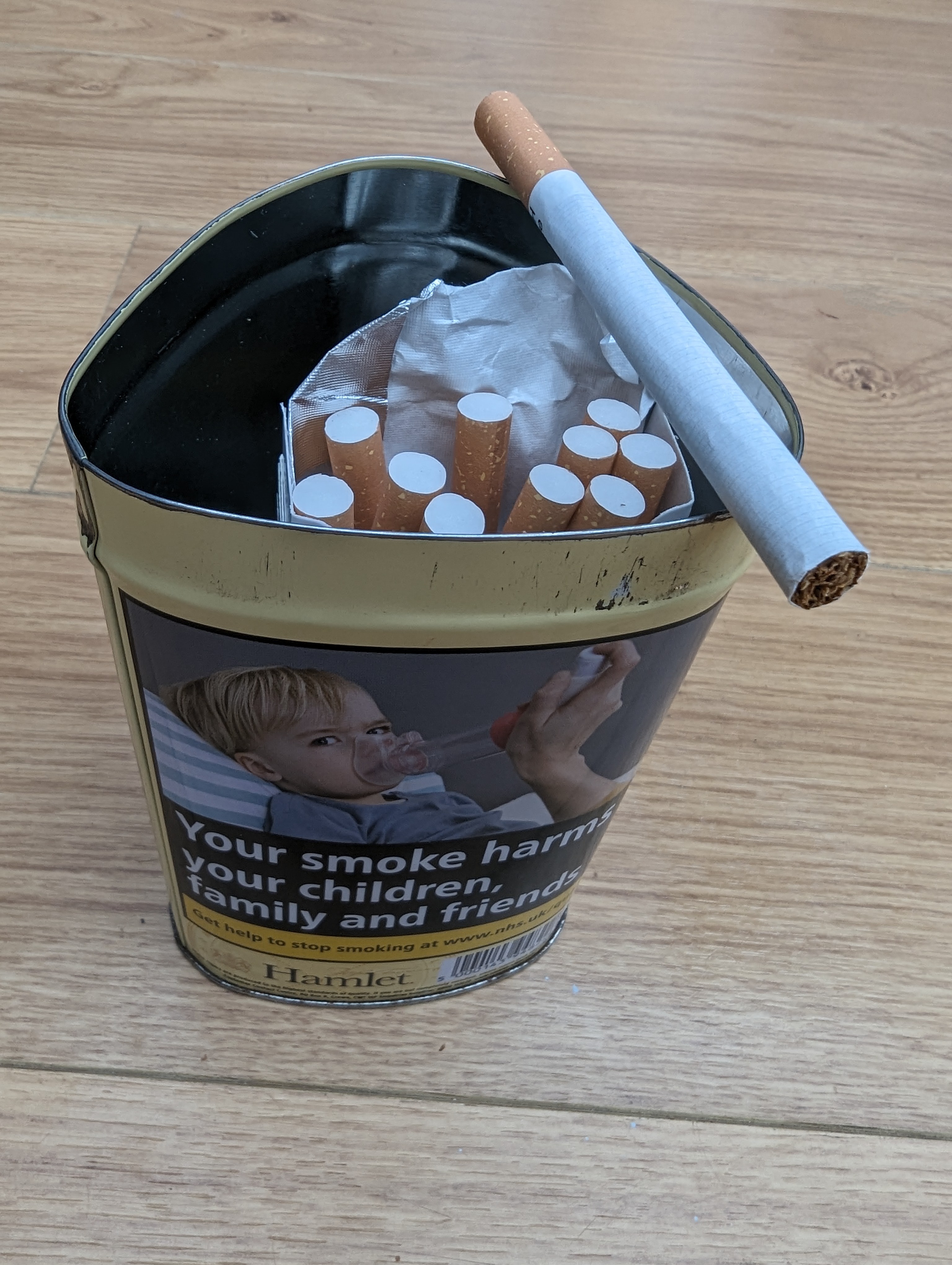 RK Groceries Limited, trading as KNN News, located at 5 Park Street Arcade, Park Street, Walsall, was found guilty of selling a single cigarette to a 16-year-old volunteer. The retailer was fined £1,666 and ordered to pay £666 in surcharges and £761.31 in court costs, totalling £3,093.31.
The seller of the cigarette, identified as a Mr Mohammed Noori was also fined £80 and ordered to pay £330 in court costs totalling £410, The court ruled that the full amount to be paid in 14 days and as a collection order.
The sale took place on 4 February 2023, as part of a test purchase exercise conducted by Walsall Council's Trading Standards team after receiving intelligence that cigarettes were being sold to children.
The volunteer, who was wearing a covert camera, entered the store and asked to buy a single cigarette. The cigarette was sold to them for £1.00 without any age verification being carried out. The cigarette was also sold from a cigar tin containing loose cigarettes.
This comes after officers from Walsall Trading Standards Service visited the store on 4 January 2023 to provide advice, leaflets and posters regarding age restricted products including cigarettes. The court also heard that Mr Alan Aziz, the Director of RK Groceries Ltd, was previously convicted in 2019 for selling single cigarettes to children from KNN News.
" This is a clear message to retailers that selling cigarettes to underage children will not be tolerated. We will continue to work with our partners to crack down on this illegal activity and protect children from the harmful effects of smoking. "
" We are committed to protecting children from the dangers of smoking. The supply of individual cigarettes to children is of particular concern as single cigarettes are not accompanied by necessary health warnings and are sold at 'pocket money prices' encouraging children to develop damaging smoking habits. This fine should serve as a warning to other retailers that they must take their responsibilities seriously. I am very proud of the intelligence that our trading standards team deployed in this case. "
Walsall Trading Standards is committed to tackling the illegal sale of tobacco to children.
Notes to the Editor
The sale of cigarettes to persons under 18 is prohibited by the Children and Young Persons Act 1933
the sale of cigarettes, other than in their original package, to persons of any age is prohibited by the Children and Young Persons (Protection from Tobacco) Act 1991.