Transport and streets
Walsall Council seizes another fly-tipping vehicle
Another vehicle involved in fly-tipping has been seized by Walsall Council officials.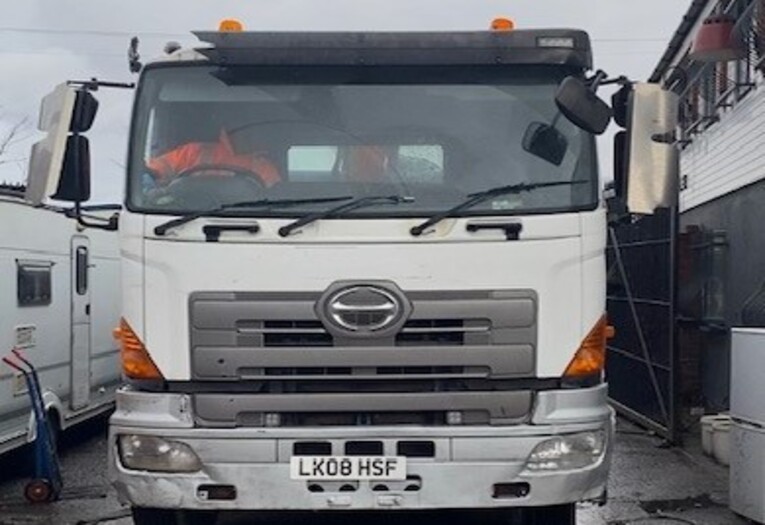 After some excellent joint working by Walsall Council's Community Protection and CCTV officers, as well as Walsall Police, a HINO Hiab strongly suspected of being involved in a number of significant fly-tips in the borough was seized using powers under the Environmental Protection Act 1990 on 17 November 2022.
Council and privately owned CCTV captured the lorry tipping large quantities of industrial waste, on 10 and 11 November in both Kendricks Road Darlaston and Ezekiel Lane Willenhall. On both occasions the illegally dumped waste completely blocked the roads.
On 15 November 2022, an officer from the council's CCTV Team spotted a vehicle matching the description on an industrial estate in Willenhall and obtained the vehicle registration mark (VRM). Officers from the Community Protection team attended the scene and liaised with CCTV well into the evening, but were unfortunately unable to effect seizure at that time. On 17 November 2022, Community Protection Officers, based on previous intelligence, attended an industrial estate in Watery Lane and found the same vehicle unattended — this being the same location as last month's seizure. The vehicle was then seized, with the support of police who had already been put on stand by and were more than willing to assist. Autorite carried out the seizure and removed the vehicle from site. Whilst on site a number of young males approached officers and were dealt with by police, whose attendance and support was most useful.
Given that the offences that led to seizure were no more than seven days old, this was made possible by quick and joined up activity by all involved and has been very much a live operation over  just a few days. This is an excellent result and the largest vehicle seized to date.
View the seizure https://youtu.be/b9p4as9lLIc
Councillor Garry Perry, Deputy Leader for Resilient Communities said:
"Fly tipping is a blight on the borough and costs the public purse a significant amount of money to clear; money that should be being spent on other essential services.
"This seizure represents fast-paced and joined-up working by our Community Protection and CCTV teams and our local police, with the presence of the police being invaluable. It demonstrates our collective commitment to robustly tackling this criminal activity and demonstrating that it simply will not be tolerated."
~ENDS
Note to Editor
The vehicle is registered as 'SORN' and has no documentation allowing it to be legally driven on the public highway.
How to report fly-tipping https://myaccount.walsall.gov.uk/flytip/