Regeneration and investment
Walsall Council secures £3.7million towards its creative industries
Walsall Council has been successful in securing support for the Borough's creative industries. It has been awarded a grant of £3.7million by the Department for Digital, Culture, Media and Sport (DCMS), delivered by Arts Council England, as part of the highly competitive £30.2million Cultural Development Fund: Round Three.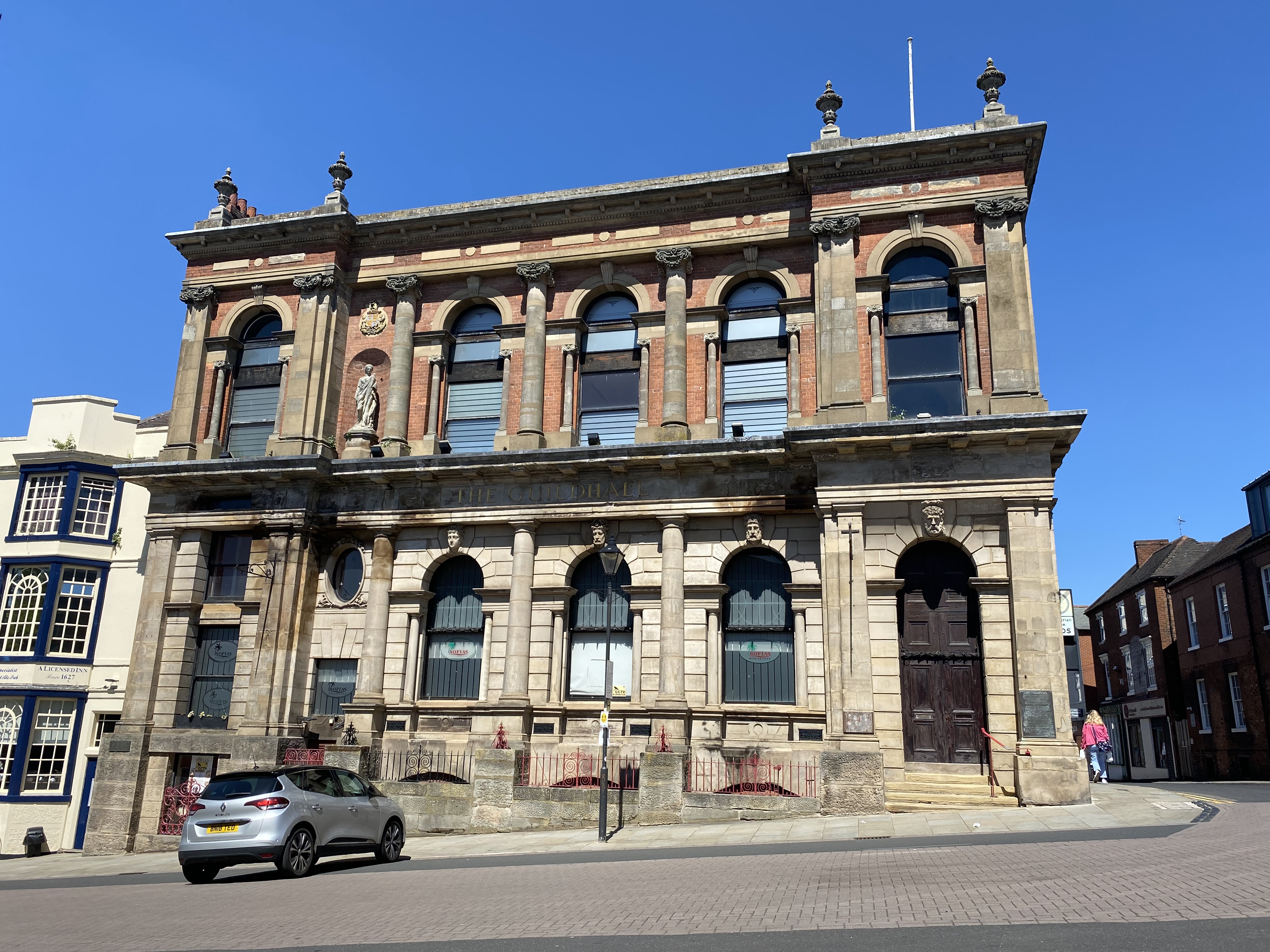 Funding will enable Walsall's currently vacant Grade II* listed Guildhall building to be transformed into a vibrant Creative Industries Enterprise Centre (CIEC), celebrating the Borough's rich heritage through new innovation for future generations. This makerspace, to be run by Urban Hax, a local non-profit creative CIC, will include support and facilities for creatives to run and grow creative businesses and projects across art, science and technology.
More than just a business space, it will be a hive of creativity, with a café, gallery space for creative organisations to exhibit their work, and open to residents to engage with the space. Conference facilities will host a range of creative and cultural events for the wider community.
Councillor Adrian Andrew, Deputy Leader and Portfolio Holder for Regeneration Walsall Council said:
" This funding is a great endorsement of our continued work to drive innovation and regeneration across the Borough. Once known as the 'Town of a 100 Trades', Walsall's rich creative heritage continues to this day. This project will champion Walsall's unique offer and secure the area as a great place to live, work, visit and invest. "
The overall project will be delivered through local partnerships with Urban Hax, The New Art Gallery Walsall and Walsall Cultural Compact, representing a step change in approach to Town Centre regeneration, celebrating important historic spaces through community-led cultural activity.
In the run-up to the Guildhall re-opening, an associated Festival of Design and Making, a programme of creative commissions, events, skills development and business support will take place throughout 2024-2026 to engage local people, raise awareness of Walsall's continuing status as a centre of creative excellence and promote representation of our diverse communities. All will culminate in the re-animation of the town centre, driving footfall between St. Matthew's Quarter and The New Art Gallery Walsall, shaping Walsall's cultural tourism offer for the future.
ENDS.
Notes to Editors
Cultural Development Fund
The Cultural Development Fund (CDF) from the Department of Culture, Media & Sport (DCMS) is designed to unlock local growth and productivity, promote economic and social recovery from the impact of COVID-19, and regenerate communities through capital investment in place-based creative and cultural initiatives. Further information on the Fund can be found on the Arts Council England website here: https://www.artscouncil.org.uk/our-open-funds/cultural-development-fund-round-three
Cultural Action Zone
Walsall town centre is one of four Cultural Action Zones (CAZ) in the Black Country led by West Midlands Combined Authority (WMCA). The focus of the 3 year CAZ will be to 'bring life to town centres through existing assets'.
Walsall Guildhall
The Grade II* listed Guildhall Building, located on High Street, Walsall was built in 1867 by G B Nicols. It was formerly a courthouse which once facilitated Council Chambers and a Magistrate Court. The former Police Station is an adjoining building (Grade II Listed), built around 1866 & along with a further extension built in 1986, is part of the overall Guildhall footprint as a result of a reconfiguration.
The Cultural Development Fund funding will support the refurbishment and repurpose of the CIEC. Spread over 5 floors including the basement, it will contain co-working space/flexible working spaces, a café, specialist machine rooms, exhibition/display space and teaching/workshop space. The project completed RIBA 2 at the beginning of November 2022 and is expected to open in late 2024.