Mayoral
Walsall Council raises flag to mark Commonwealth Day
Walsall Council is flying the Commonwealth of Nations' Flag to mark Commonwealth Day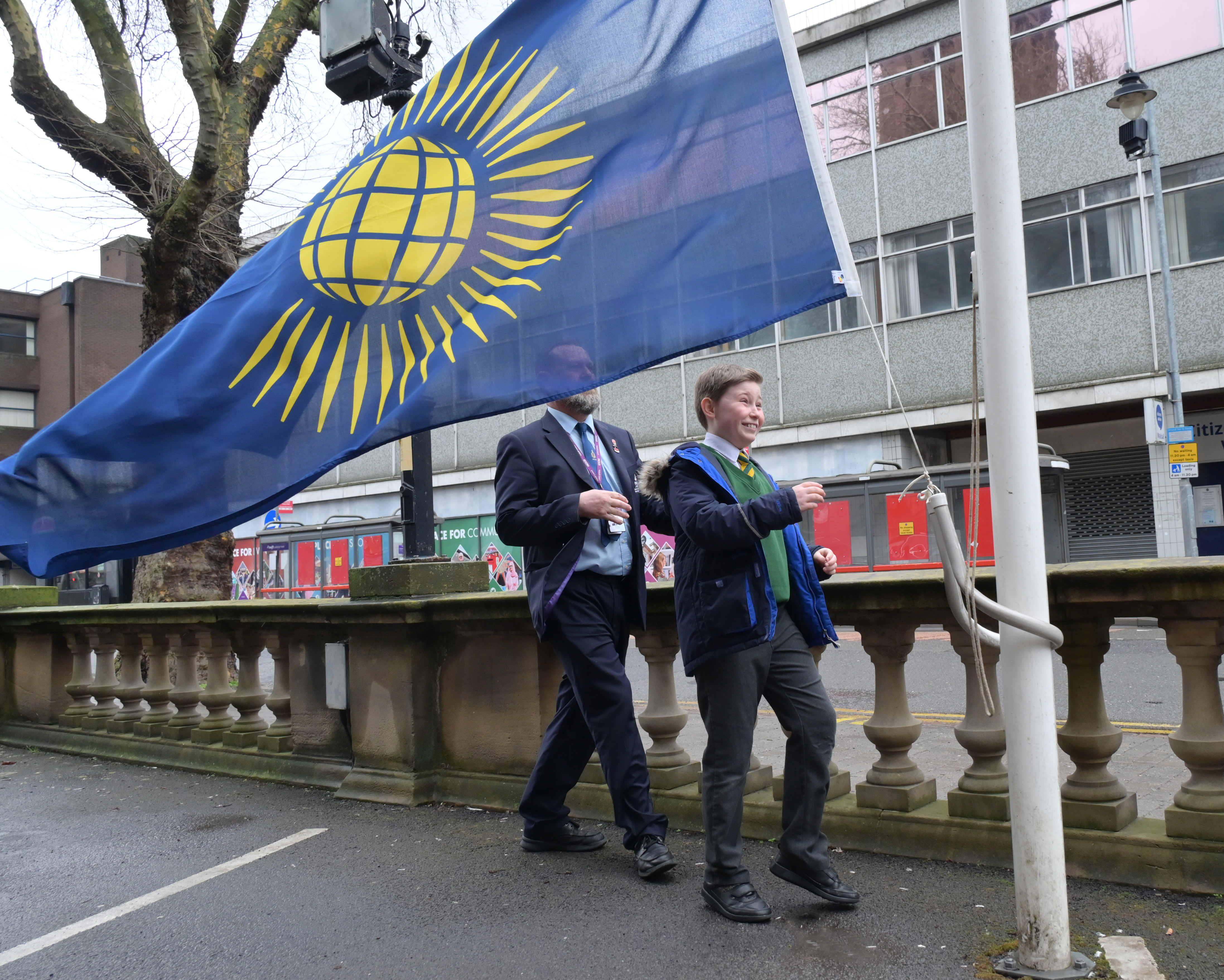 Walsall Council is flying the Commonwealth of Nations' Flag to mark Commonwealth Day and the Mayor of Walsall, Councillor Rose Martin, took part in a flag-raising ceremony at 11am outside the Council House in Walsall.
The Mayor of Walsall was joined by The Deputy Lieutenant, Mr. David Frost, a representative from Walsall Fire Station, Rotary Club, Mercian Volunteer Regiment, NHS Trust, and local churches, as well as Children from Pelsall Village Primary School, to raise the flag outside the Councill House. The Children who participated in the flag raising ceremony were Grace Flavell and Evie Prince, while Ethan hunt had the honour of raising the flag.
Hundreds of Commonwealth flags are being raised at the same time and flown in prominent locations throughout the UK and the 56 Commonwealth nations. This will be the first Commonwealth Day since the passing of Her Majesty, The Queen, and the first presided over by His Majesty King Charles III as King and Head of the Commonwealth.
The Mayor of Walsall, Councillor Rose Martin, said, "I am delighted to welcome you here today and I am so proud to raise this flag in unison with others across the Commonwealth and continue this tradition to commemorate Commonwealth Day. This flag raising marks the beginning of a week-long series of events and activities happening around the globe – including faith and civic gatherings, debates, school assemblies and cultural events.
Councillor Rose Martin added "The theme for this year's Commonwealth Day is "Forging a Sustainable and Peaceful Common Future. The theme combines the active commitment of member states to support the promotion of peace, prosperity and sustainability especially through climate action, so as to secure a better future for our young people and improve the lives of all Commonwealth citizens. I am delighted to welcome local schoolchildren from Pelsall Village Primary School who have worked hard on creating projects relating to the Commonwealth".
The Mayor of Walsall, Councillor Rose Martin, then presented the projects created by the children to the dignitaries present.
Ends