Corporate
Walsall Council is on Nextdoor
Have you heard the news?... We're now on Nextdoor!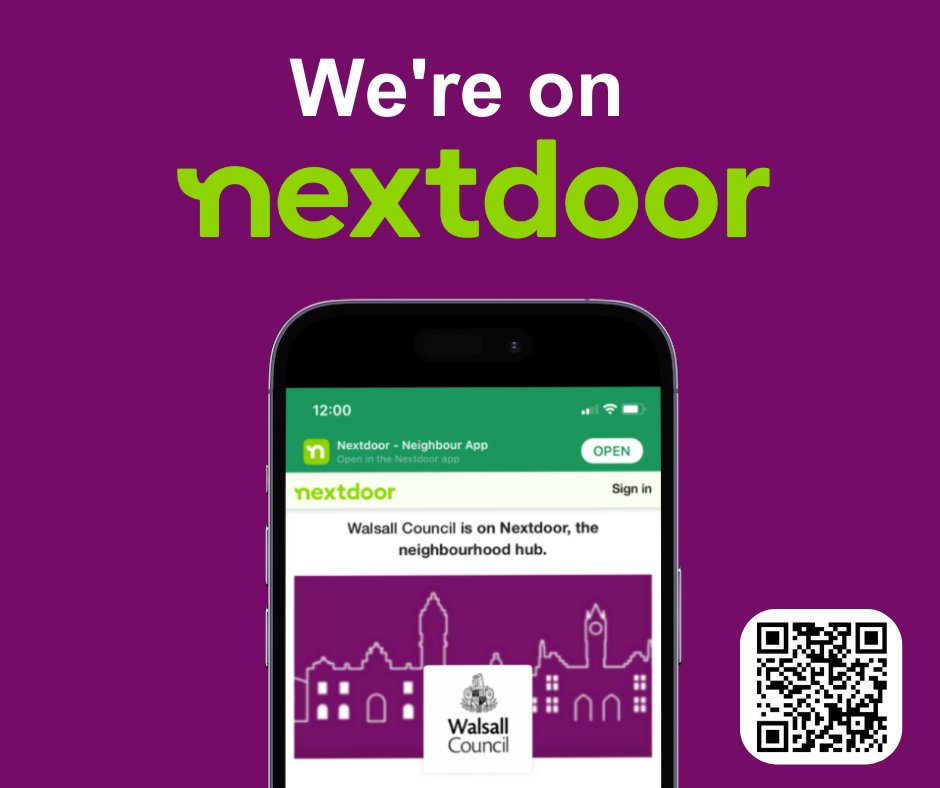 As your friendly local authority, we're here to keep you updated on all the latest happenings and updates from across the borough. From announcements to important news, we've got you covered.
Stay connected with your local council and community by finding us on the app: https://nextdoor.co.uk/pages/walsallcouncil
See you there!