People and communities
Walsall Council adapts grass cutting schedule to support biodiversity
Walsall council has changed its grass cutting service. Our verges and on-street green spaces will now be attended by our grounds maintenance teams every four to five weeks until October in 2023.
Previously, grass cutting was scheduled to take place every three to four weeks, however as the summer approaches, the Council has reviewed the frequency of grass cutting to help maintain the borough's greenery and biodiversity.
The council works on a ward-by-ward basis to ensure that the borough's green spaces are managed in an organised and efficient way. Our parks and cemeteries are not affected by this changed schedule and will be cut as usual.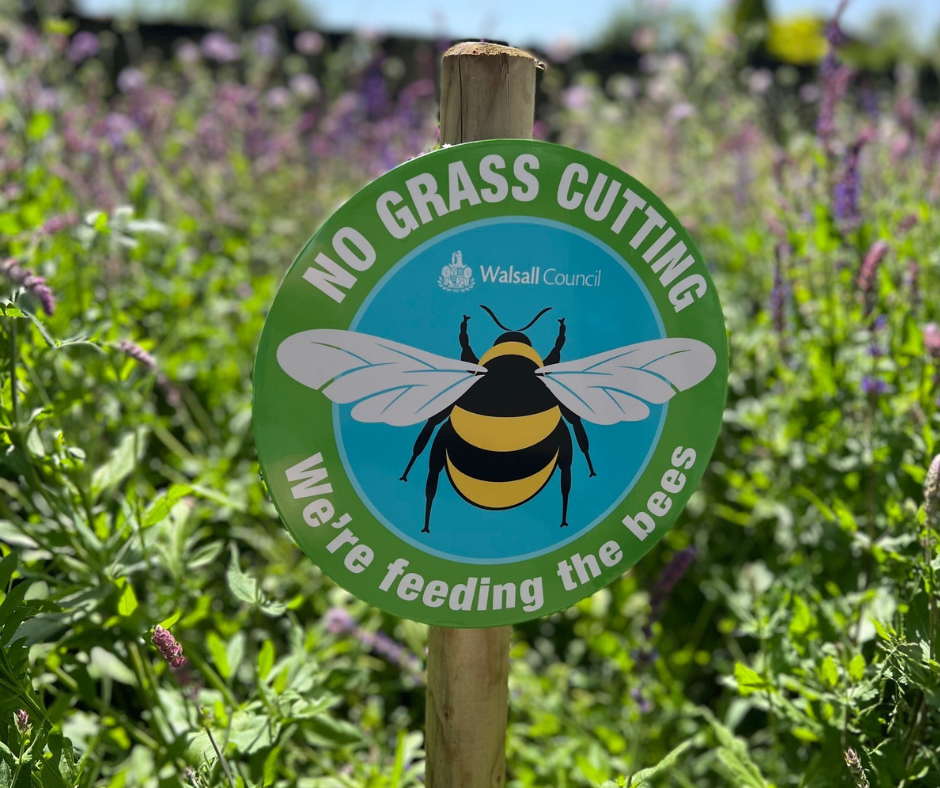 " We need to manage our verges and grassed areas carefully. This is a good opportunity to increase local biodiversity and help wildlife to thrive. Interacting with nature can be not just enjoyable, but also beneficial to our mental health and wellbeing"

"Rainfall, soil fertility and sunlight all contribute to the growth of grass. The good growing conditions and extended daylight hours in June will cause grass to grow extremely quickly. However, around July, however, growth will begin to slow down.

"While we acknowledge that some residents may need time to get used to the visual impact, it is important that we're also allowing nature to prosper, increasing the number of wildlife habitats that provide food and homes for pollinating insects like bees and butterflies

"
Walsall Council is responsible for maintaining council-owned parks, open green spaces and highway verges.
For more information about the council's grass cutting service, visit: www.go.walsall.gov.uk
-ENDS-