People and communities
Vaisakhi Parade information and road closures 2 April 2023
Sunday 2 April 2023 will see the return of the Vaisakhi procession that takes place between Willenhall and Wednesfield Gurdwaras in alternating directions each year.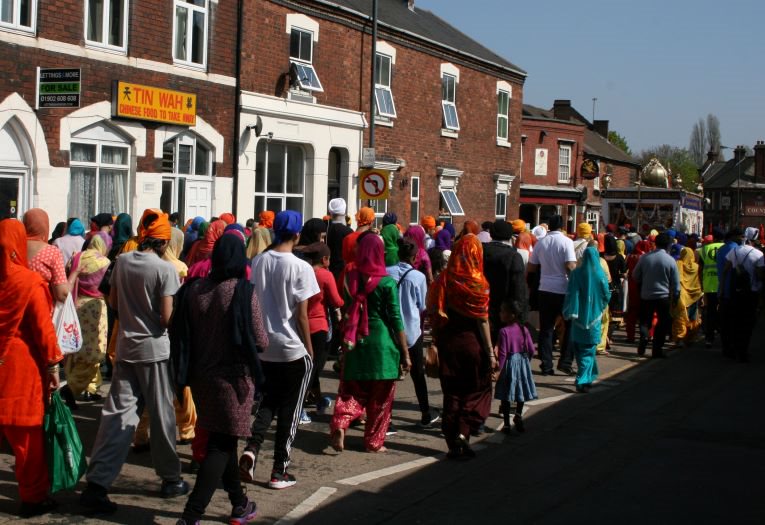 This year the parade will travel from the Well Lane Gurdwara in Wednesfield to the Walsall Road Gurdwara in Willenhall using the route below;
Within the Wolverhampton City boundary
Well Lane
Alfred Squire Road
Neachells Lane
March End Road
Lakefield Road
Waddens Brook Lane
Within the Walsall Borough boundary
Fibbersley
Wellington Place
Wednesfield Road
Temple Bar
Stafford Street
Field Street
Pinson Road
Summer Street
Aston Road
School Street
Somerford Place
New Road
Walsall Street
Walsall Road
Clarkes Lane
Walsall Road (Service Road)
It is expected that the event will be taking place between the approximate hours of 10.00 am and 2.00 pm on Sunday 2 April 2023.
Rolling road closures will be in operation as the parade passes along the route and all adjacent side roads will be closed in order to enhance the safety of participants.
Please be aware that delays to traffic are expected.
Vaisakhi is one of the most important dates in the Sikh calendar. To celebrate Vaisakhi, Sikhs will visit places of worship called Gudwaras, which are decorated for the occasion.
Many people enjoy parades and special processions through the streets called nagar kirtans. 'Nagar' means town and 'kirtan' means the singing of hymns from the Guru Granth Sahib, which is the Sikh holy book.
The event will celebrate the annual festival of Vaiskahi, which is held every April. It marks the creation of the Khalsa - the brotherhood of the Sikh faith - by Guru Gobind Singh in 1699.