Council tax
Online service update
Please be aware that online viewing services for Council Tax and Housing Benefits will be temporarily unavailable from 12pm on Friday 24 February for a planned system update.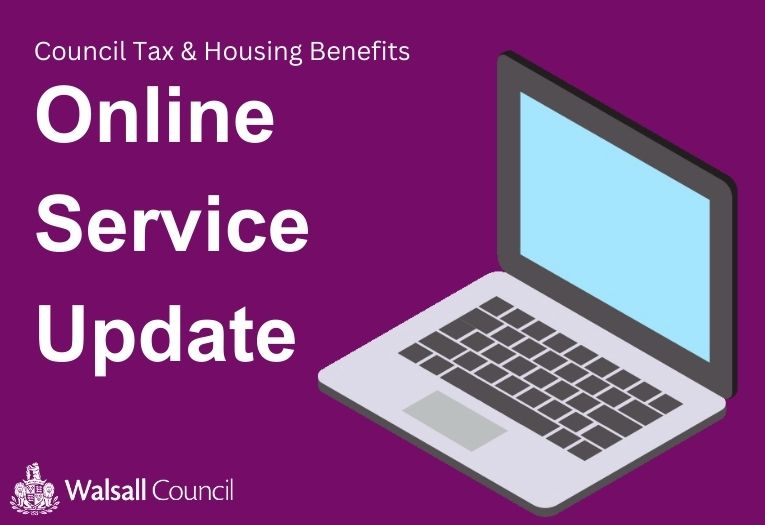 It is expected that the service will be available for use from 12pm on Monday 27 February.
During this period you will not be able to view your Council Tax Bill or your Benefit entitlement online. You will also be unable to make an online application for Housing Benefit or Council Tax Reduction, or report a change in your circumstances. You will still be able to make payments online.
A 24 hour payment line is available for Council Tax throughout the duration of the update by calling 0300 5552852. You are also able to e-mail enquiries to Counciltax@walsall.gov.uk or BenefitsService@walsall.gov.uk as usual.
Please accept our apologies for any inconvenience caused and we appreciate your patience for the duration of this essential maintenance work. No other services will be affected by the update.