Corporate
International Women's Day 2023
Today is International Women's Day! We want to take this opportunity to recognise some of the wonderful women of Walsall 💜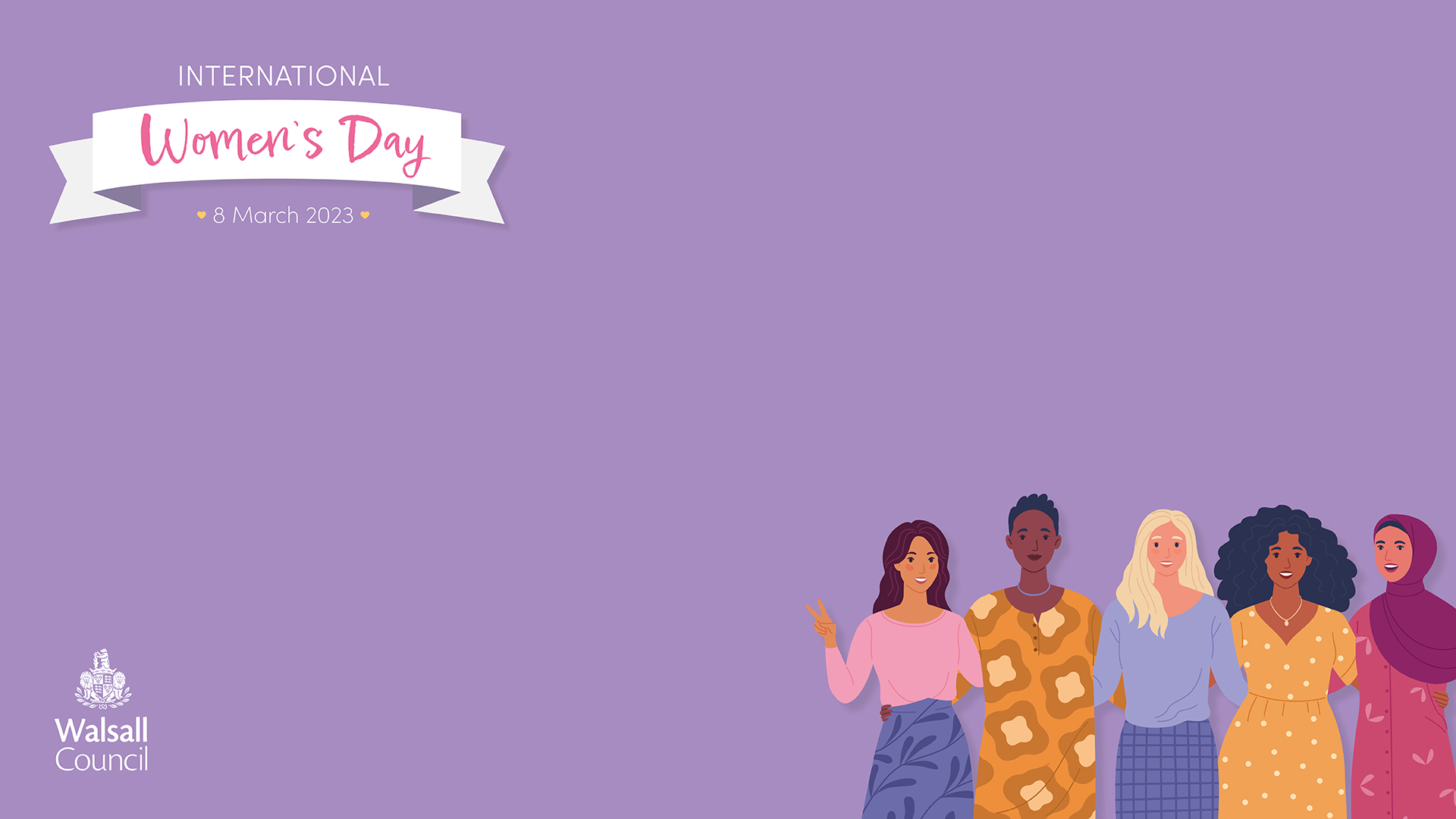 Dorothy Wyndlow Pattison
Better known as Sister Dora, Dorothy Wyndlow Pattison was an Anglican nun and nurse sent to Walsall in 1865. Remembered for her hard work and devotion to care, Sister Dora remains an inspiration to those within nursing and healthcare to this day. 
Her legacy is remembered by the statue which stands in the heart of Walsall Town Centre, believed to be the first public statue of a woman (other than a member of the royal family) in the UK!
Ellie Simmonds
Named locally as 'Aldridge's Golden Girl', Ellie Simmonds is a former Paralympian swimmer who secured a total of eight Olympic medals- five of which are gold! Following retirement, Ellie is currently involved with charity work and is a patron of the Dwarf Sports Association UK. 
Jorja Smith
Singing her way into the spotlight, Jorja Smith earned a music scholarship at Aldridge School, before being scouted for a manager at age 15. In 2018, she released her critically acclaimed debut album, won British Female Solo Artist at the 2019 Brit Awards, and has even been nominated for a Grammy. 
Sue Nicholls
Best known as Audrey Roberts in Coronation Street, Sue Nicholls was born in Darlaston. Throughout her career, she has starred in multiple shows, and even had a song reach number 17 in the UK Singles Chart!  
Esther Venables
Mayoress of Walsall in 1913, Esther Venables was the first Mayoress to wear the chain of office. Previous to this, the office of Mayoress was not officially recognised and therefore they wore no regalia. The women on Walsall decided this was not acceptable, and therefore funds were raised by a Ladies Committee to have the chain made. 
Leila Williams
Leila Williams of Walsall origin was not only 'Miss Great Britain' in 1957, but became one of the first people to present the iconic children's television programme 'Blue Peter'. 
Rachel Unitt
Bentley-born Rachel Unitt played for England's Women's National Football Team between 2000 and 2013. She began her career for Wolves Women in 1998, before moving on to other teams including Everton, Fulham, Birmingham and Leeds, then finally retiring after playing for London Bees in 2020. 
Erin O'Connor
British fashion model Erin O'Connor was born in Brownhills and attended Brownhills Community School. On a school trip, she was spotted by a talent scout, and since has been featured in many fashion magazines including Vogue. Presently, Erin is an ambassador for 'Save the Children' and 'Borne'- a medical research charity looking into the causes of premature birth. 
Connie Talbot
Somewhere over the rainbow, a young Connie Tablot lived in Streetly. Famous for her unique voice at such a young age, Connie was the runner-up on the first series of Britain's Got Talent in 2008. She since has released several other albums and singles.