Mayoral
Former Mayor of Walsall, Brian Douglas-Maul
It is with sadness that Walsall Council confirms the passing of Mr Douglas-Maul after a short illness.
Mr Douglas-Maul, who was 91, served as a councillor in Walsall for 42 years, before stepping down in 2021. Several of those years were spent as Chair of the Environmental Services Committee, along with many years as Chair of the Employment Appeals Committee. He served as Mayor of Walsall from 2000 to 2001, with his wife Jean at his side as Mayoress.
The borough flag which flies outside the council house has been lowered as a sign of respect. There will be an opportunity for elected members to pay tribute to his long record of public service at the next meeting of full council on 23 February 2023. The meeting is open to the public and will also be live-streamed.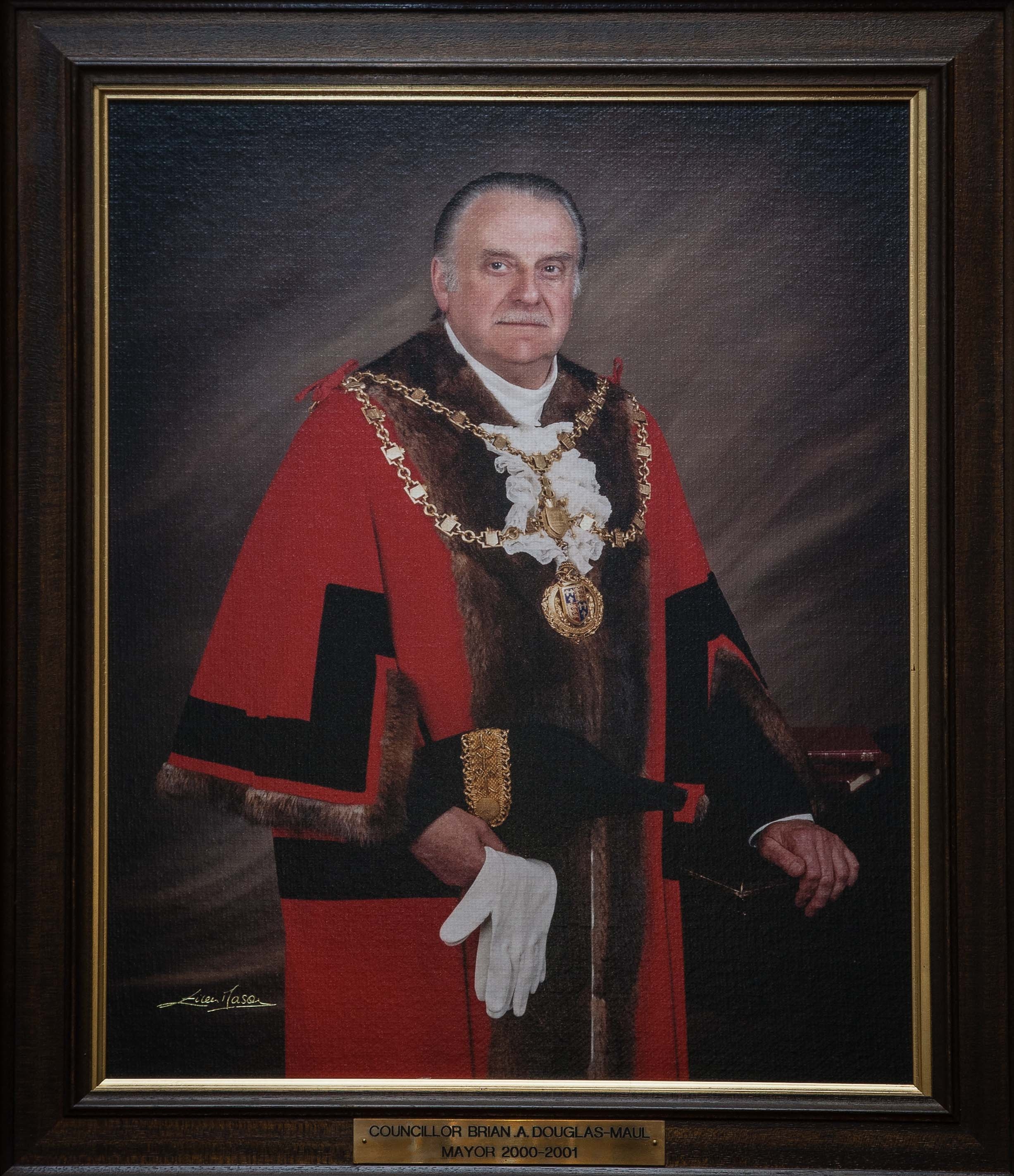 " Brian Douglas-Maul was a friend and a longstanding Council colleague who will be sadly missed, especially with his knowledge of planning as a retired architect from Birmingham Council. Brian and I started the Council journey together as far back as 1979 and both he and his family were always involved particularly at election times. Ironically, he started his political career in the Pheasey ward which I personally represent at this point in time, having moved when the boundaries changed from the Streetly ward which Brian continued to represent until he stepped down from his Council duties. I am sure all of the group will join me with our heartfelt sympathy and best wishes to Brian's family. "
" We are saddened to learn of the death of former councillor Brian Douglas-Maul. Brian gave 42 years of his life in service to Walsall as a Councillor. He will be remembered as a gentleman who served with integrity and professionalism. His work on the Planning Committee was a pleasure to witness and a source of so much learning for new councillors. Our thoughts and prayers are with his family at this difficult time. "