Fly tipping and pollution
Fly-tipper caught and fined in Walsall
A fly-tipper has been successfully prosecuted after dumping five bags of rubbish on Brace Street in Walsall on 5 October 2023.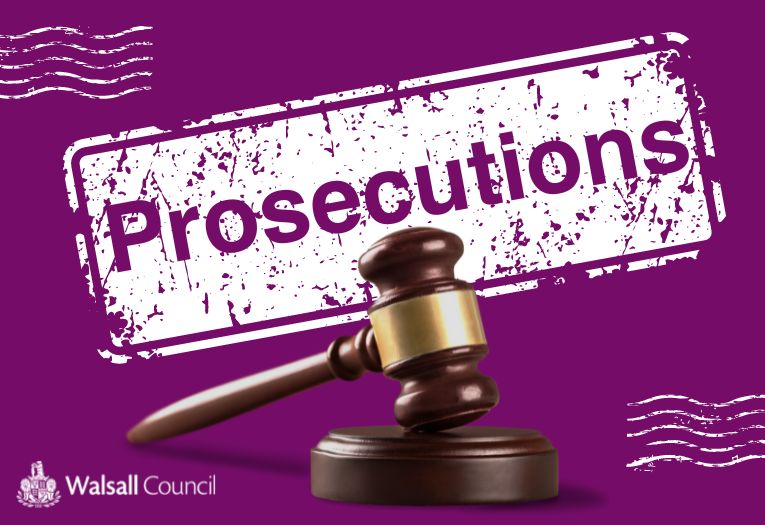 On 25 October 2023, Mohammed Khan, 37, of Brace Street, pleaded guilty to fly-tipping and was fined by Dudley Magistrates Court.
He was fined £480, ordered to pay costs of £400 and a victim surcharge of £48 totalling £928.
The court heard that Khan had dumped the bags deliberately on the street, and that the matter had taken longer to come before the court due to the need to issue warrants for his arrest.
" Fly-tipping is a serious offence in our communities and we will not tolerate it.

We urge anyone who sees fly-tipping to report it to us. I thank the police and the community protection team for their hard work and this successful prosecution shows that we will investigate all reports of fly-tipping and take appropriate action. "
Fly-tipping is the illegal dumping of rubbish. It is a criminal act and can result in an unlimited fine and imprisonment. Residents are encouraged to report fly-tipping. To find out more, visit the council's website 
Ends