Sport and leisure
Energy efficiency works due to commence at Darlaston Swimming and Fitness Centre
Energy efficiency works are due to commence at Darlaston Swimming and Fitness Centre.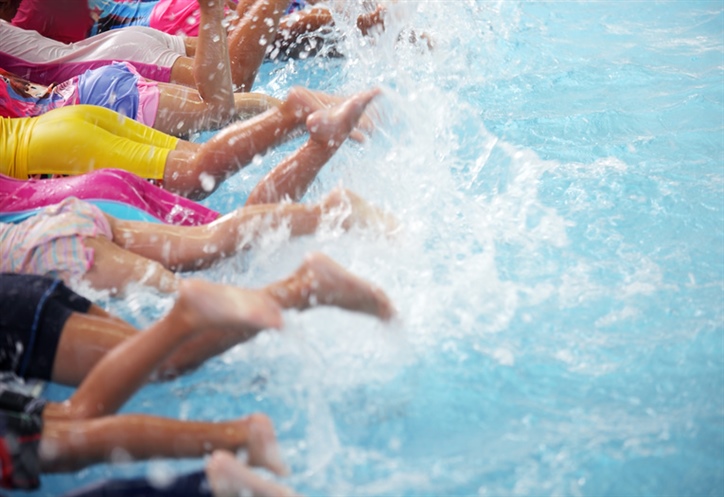 The Darlaston swimming pool energy project is about to start in earnest with contractors moving in on site in early October. The project will include replacement of end of life gas boilers with high capacity air source heat pumps, installation of solar panels, LED lighting and other technology that will help the building run in a more energy efficient way.
Walsall Council was awarded £2.6m to invest in energy efficiency measures at Darlaston Swimming and Fitness Centre by Salix during Phase 2 of the Public Sector Decarbonisation Scheme. The key aim of the Phase 2 Public Sector Decarbonisation Scheme is to enable the public sector to be at the forefront of decarbonising buildings in the UK and create exemplar projects that pave the way to help the UK Government to reach net zero carbon by 2050.
" I'm really pleased that this investment in Darlaston is due to start soon. It will help the council to be able to reduce its carbon footprint by over 400 tonnes of carbon dioxide a year as well as saving in excess of £20k per year on spiralling energy costs.

We're committed to investing in our town and district centres. This investment in Darlaston is a great example of that. "
" There will be some small disruption for service users but our staff and the contractor will do everything possible to minimise disruption. Around 18 car parking spaces will be unavailable and service users will have to access the main entrance from the coach-turning area rather than walking around the Victoria Road side of the building.

There will be signage on site advising on access arrangements. "
When the work is complete, users of the Centre won't necessarily see the changes, but they can do their swim and gym sessions knowing that 'Darlo' is doing its bit for the planet.
It is anticipated that the work will be completed by spring 2023.
Note to Editor
Salix is a non-departmental public body, owned wholly by Government. Salix is funded by the Department for Business, Energy and Industrial Strategy, the Department for Education, the Welsh Government and the Scottish Government. 
https://www.salixfinance.co.uk/Phase_2_PSDS
Cabinet report – Climate emergency action plan http://cmispublic.walsall.gov.uk/cmis/Meetings/tabid/70/ctl/ViewMeetingPublic/mid/397/Meeting/3347/Committee/434/Default.aspx
The Council declared a climate change emergency on 16 September 2019 and committed to becoming a net zero carbon authority by 2050.
On 21 October 2020, cabinet approved a climate emergency action plan to address the commitments of the declaration passed in 2019, including all direct emissions from the activities of the council or under the council's control. This includes fuel combustion on site such as gas boilers, fleet vehicles and air-conditioning leaks.