Sport and leisure
Darlaston Swimming and Fitness Centre reduces carbon footprint
New energy saving measures are now in place at Darlaston Swimming and Fitness Centre following the completion of work to become more energy efficient and install solar panels and air source heat pumps.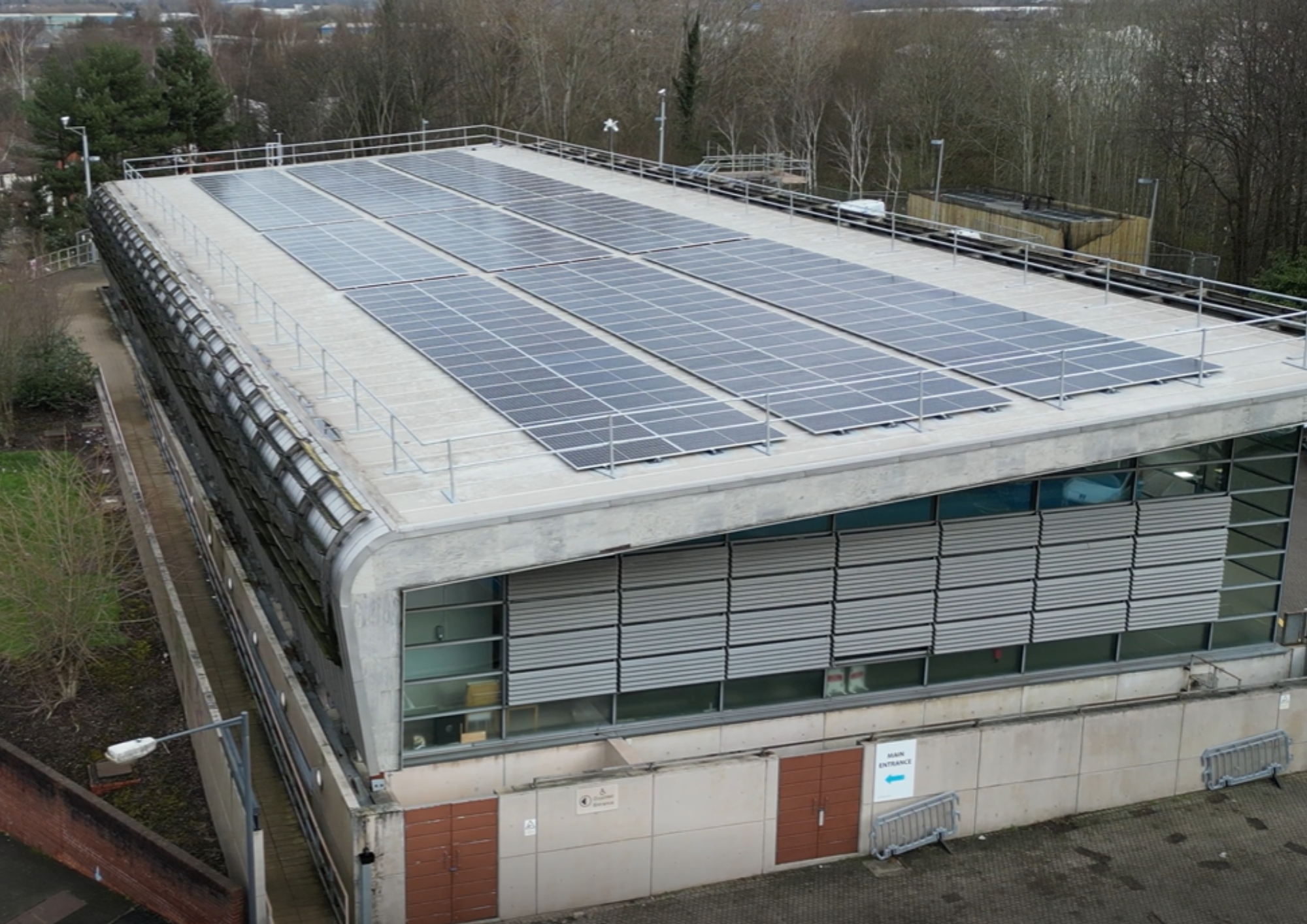 In 2022, Walsall Council was awarded £2.6 million funding from the government's Public Sector Decarbonisation Scheme.
As a result of the funding, the council has been able to upgrade energy equipment within the facility and install a new, greener heating system with air source heat pumps, replacing fossil fuelled gas boilers. The work has involved the installation of 288 photo voltaic solar panels on the roof to generate electricity to power the heat pumps and help meet the leisure centre's electrical requirements. Internally, low energy LED lighting has been installed to help the building run in a more efficient way.
" We are committed to creating a greener and healthier borough for the community and doing our bit to address climate change. I am delighted that the energy efficiency installations and green technologies at Darlaston Swimming and Fitness Centre are now complete. Everything has been integrated sympathetically into the existing infrastructure of the leisure centre, lowering energy consumption and improving the overall customer experience. "
" This investment in Darlaston is excellent news and these energy conservation improvements and new technologies will help us safeguard this local leisure facility for many years to come. The outcome from the investment means that the council will reduce its carbon footprint by 420 tonnes of carbon dioxide a year as well as saving money on energy costs at the centre. It's the equivalent of taking over 200 cars off the road every year and makes it the greenest leisure facility in the borough. "
Working in partnership with Alliance Leisure, through the UK Leisure Framework, this project was delivered by Leisure Energy who are experts in decarbonising the public leisure sector.
" It's been great to work in partnership with Walsall Council and Alliance Leisure to provide energy saving measures and green technologies. These measures have helped lower the carbon footprint of Darlaston Swimming and Fitness Centre significantly and provided their customers with a facility that is sustainable for future generations.

As part of our Leisure Energy community programme, we have been able to assist Darlaston Town Football Club in reducing their gas usage too. "