Bins and recycling
Council continues fight against fly-tipping
Walsall Council is continuing to crack down on fly-tipping and environmental crimes in local communities throughout the borough.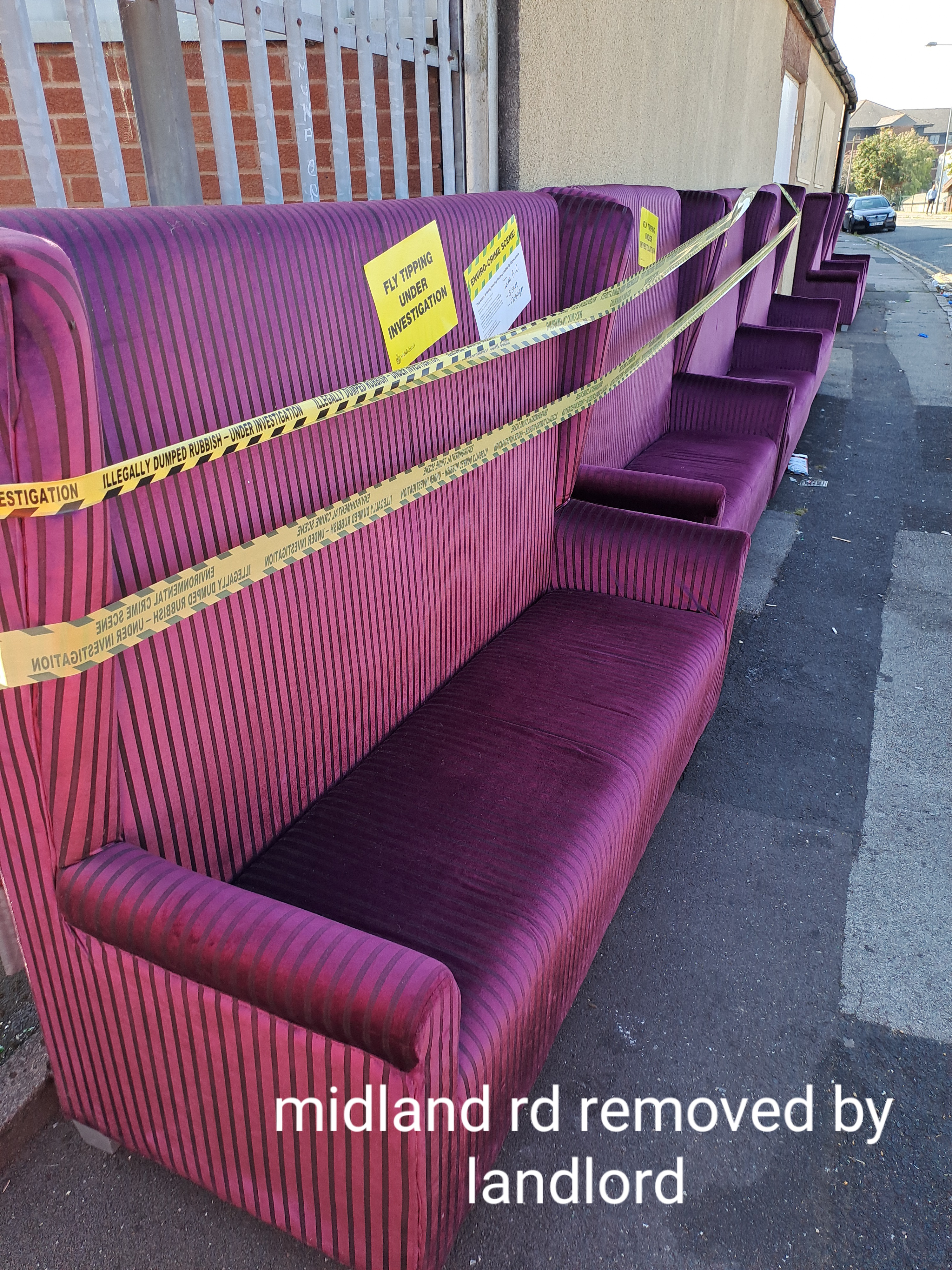 From the start of this year, the council has been working in partnership with Palfrey Big Local to deliver the environmental crime scene project. This project involves officers cordoning off fly-tipped waste creating an enviro – scene.  An investigation then takes place to find the perpetrators. A stencil is left behind once the waste has been removed to deter people from committing similar offences in the future.
The project has yielded far greater exposure of these crimes, but several recent incidents have highlighted the need for increased awareness and responsibility when it comes to waste disposal. An incident on Midland Road in Walsall attracted the attention of residents when a restaurant left its unwanted furniture on the street, causing a clear hazard to the public, including pedestrians and those with mobility aids or scooters.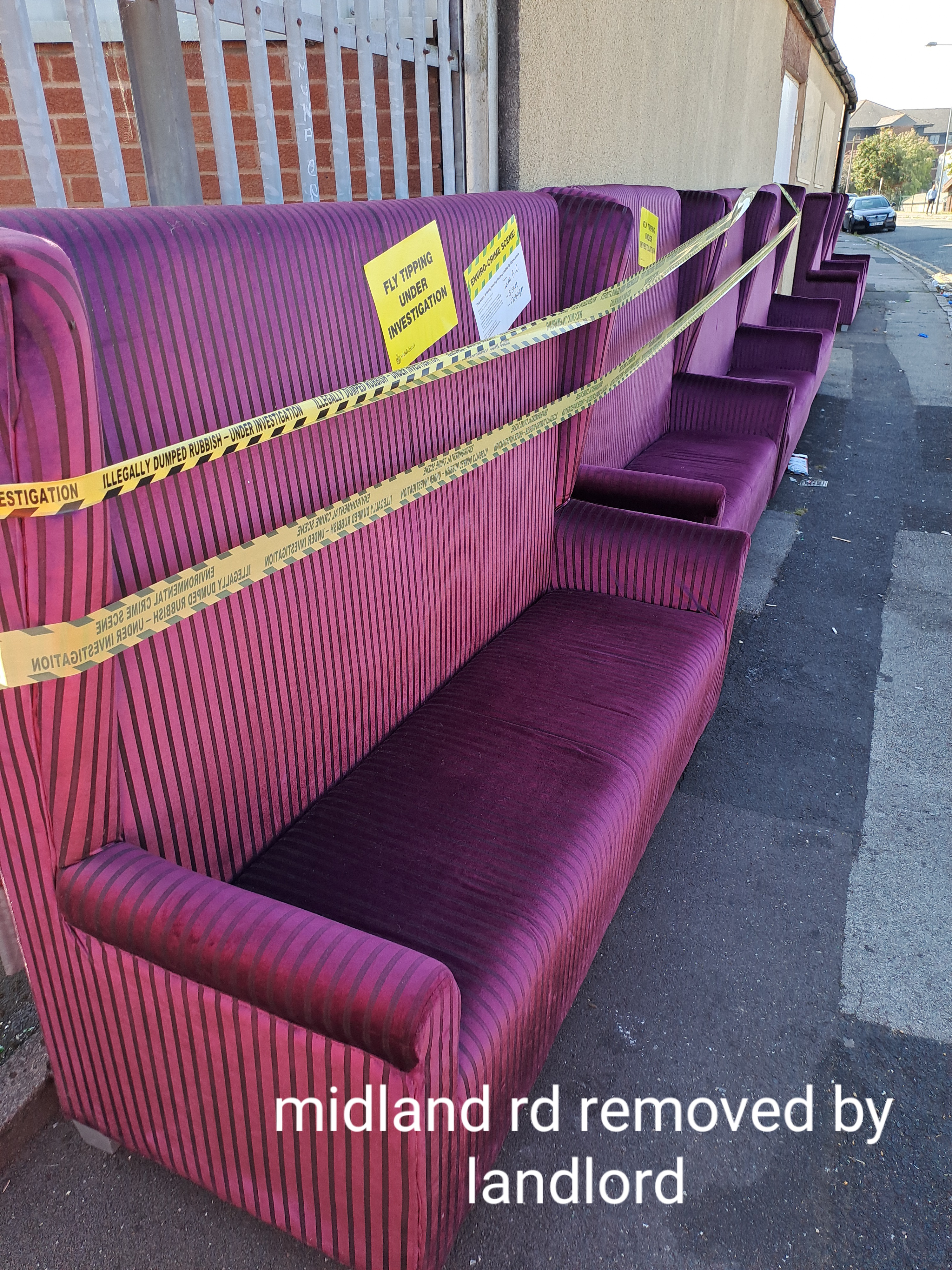 " Fly-tipping and environmental crimes have severe consequences, both for the environment and the community. As a council, we remain steadfast in our commitment to combat these issues through awareness campaigns, increased vigilance, and robust enforcement measures.

In cases like Midland Road, it is our duty to remind residents and businesses that bulky items should never be left on footpaths, but instead should be placed out for collection in accordance with the schedule provided by their service provider. "
Another recent case highlighted improper trade waste disposal in Croxstalls Close in Bloxwich. It was discovered that a local factory was responsible for this and had not arranged certified waste couriers to oversee proper commercial waste handling. Similarly, waste was dumped on public land at Harpur Street, Willenhall as the responsible person failed to take it to their nearest household waste recycling centre.
" Although we have seen a definite positive impact on behavioural changes when it comes to waste disposal, there is still a great deal more to do if we want to create a clean area that people can take pride in. In order to achieve this, we need local people to play an active role in reporting these crimes.

I would strongly urge anyone who sees rubbish dumping or pollution of any kind, to come forward with information so that the offenders who are polluting our borough can be caught and charged. "
Fly-tipping can be reported on the council's webpage or by contacting Walsall Council's fly-tipping team by emailing flytipping@walsall.gov.uk or calling 01922 653355.
When reporting fly-tipping, please include the following:
Where it is (you can pinpoint the location on a map, or describe where it is).
Roughly how much space it takes up.
The type of rubbish, if you can tell (don't touch it, as it might be hazardous).
Ends