Remembering the Royals event
When: at -
Admission: Open to the public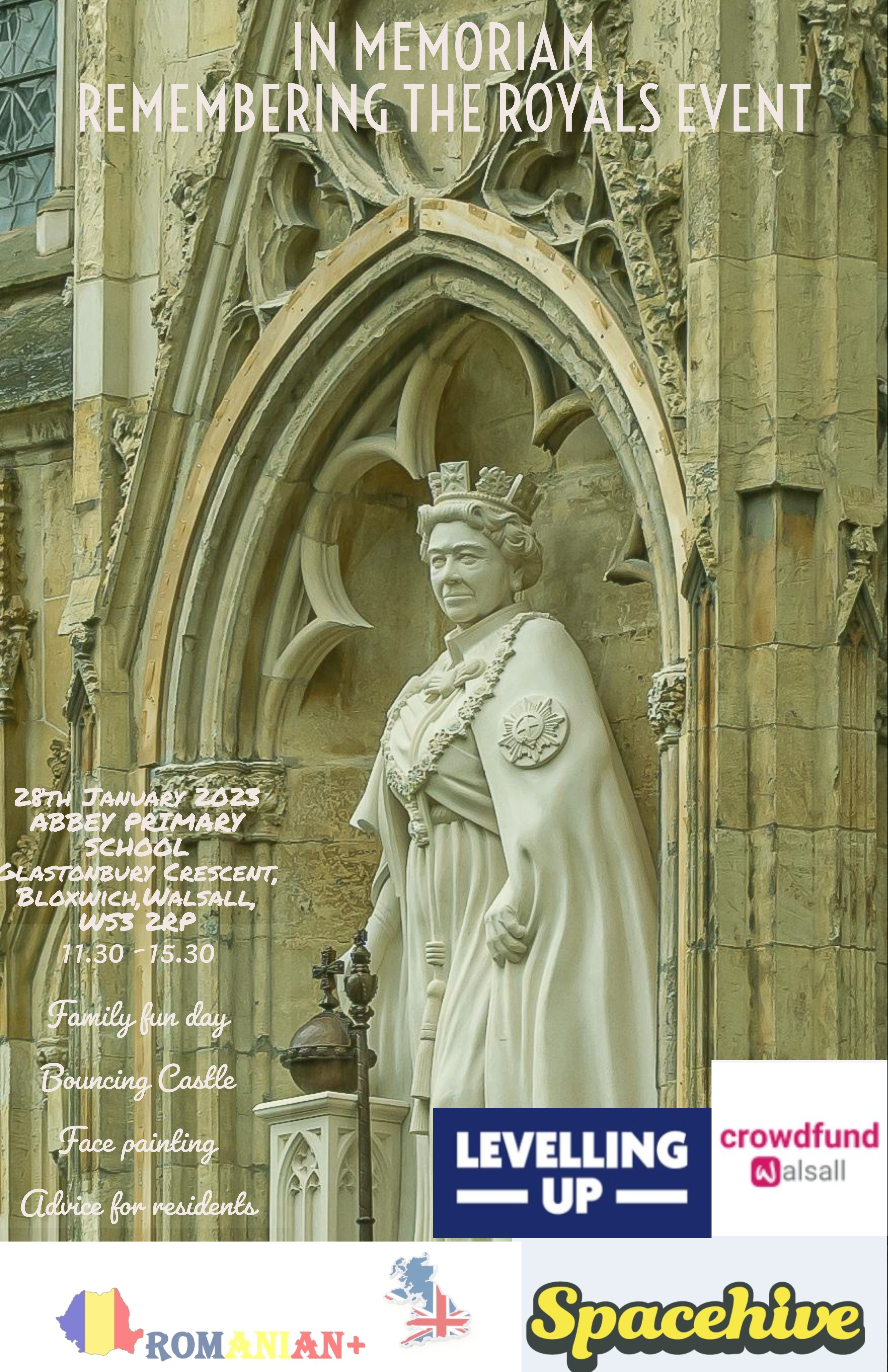 The Romanian+ Community Centre is hosting an event in memory of Her late Majesty the Queen's reign on Saturday 28 January 2023 at Abbey Primary School in Bloxwich.
The Community Centre, which is a Crowdfund Walsall project, received funding from the Platinum Jubilee fund for the event, which has been match funded by Crowdfund Walsall.
The event will be a family funday, complete with bouncy castle, face painting, advice for residents and information about the Royal Family's links with the UK and Romania. The aim of the event is to share information about different cultures within the local community whilst celebrating the life of Queen Elizabeth II, as well as improving the social and mental wellbeing of those who attend.
The event takes place at Abbey Primary School – Glastonbury Crescent, Bloxwich, Walsall, WS3 2RP 11.30 – 15.30 on Saturday 28 January 2023.
If you would like to find out more about how Crowdfund Walsall funding could match fund constituted organisations (including registered charities, community groups, social enterprises, residents or trader associations, local charities and schools), please email: externalfunding@walsall.gov.uk for more information or click on the following link: https://www.spacehive.com/movement/crowdfund-walsall .