Walsall Works
Walsall Works EXPO
Walsall Works are hosting a jobs EXPO on Thursday 16 March at Walsall College, The Hub.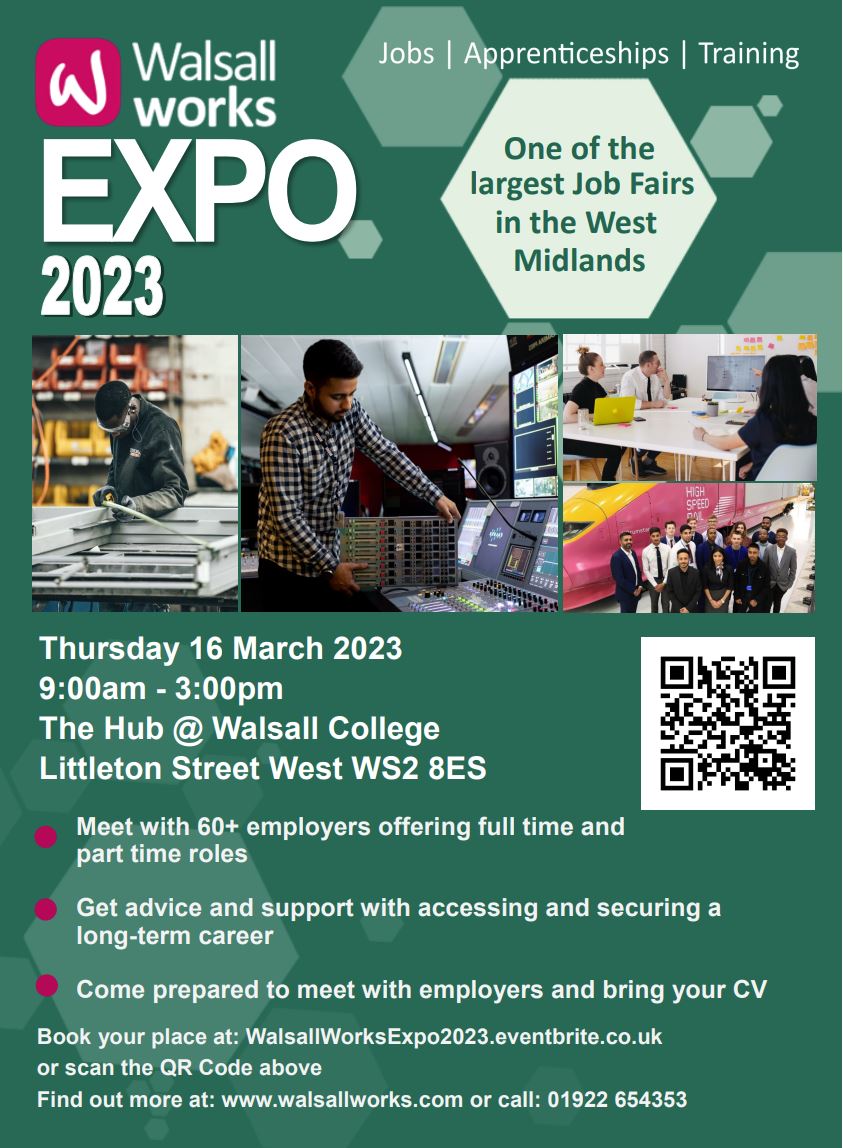 There will be an opportunity to meet with 60+ employers on the day and learn about all the opportunities they are offering.
If you would like to book a free space to visit the EXPO please visit the Walsall Works Eventbrite page.
For more information about the EXPO please contact us at walsallworks@walsall.gov.uk