Message from Sally Rowe, Director of Children's Services at Walsall Council
Image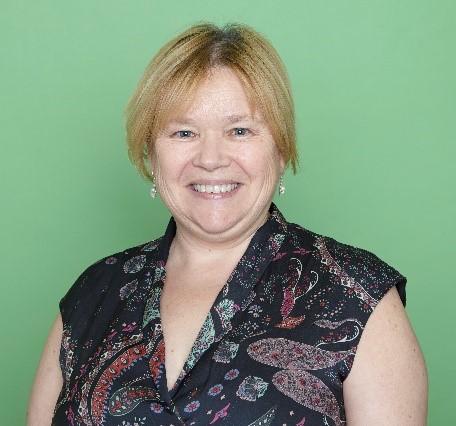 Welcome to Walsall Council, and thank you for your interest in joining us.
My journey at Walsall started in 1989 as a newly-qualified social worker. I spent 13 years as a frontline practitioner and manager in the Borough, working with children and families in our diverse and vibrant communities. I returned to Walsall Council as the Executive Director of Children Services in 2017. 
My passion, and our commitment, is:
for Walsall to be a place where children and young people can grow up safely, with love and care, and have opportunities
that we help children and young people remain with their families by, wherever possible, helping and supporting their families within their local communities

that if a child or young person does need to come into care, that they are looked after in a way that provides them with stability, support and love throughout their lives
Since my return we have embarked on an ambitious transformation journey in Children's Services that is now really starting to make a difference. This is about getting 'Walsall Right 4 Children'.
To do this we have remodelled our services into localities so we, as professionals, are close to the communities we serve. We have focused on becoming a restorative service. This means working 'with' children, young people and families – not doing things 'to' them.
We have consulted with children, young people, families and communities as part of our Big Conversation, and continue to do so. We've launched the Holiday Activity and Food Programme, reaching thousands of children and young people. 
New services have been developed to improve our offer to children, young people, families and carers. We have established Turning Point to provide specialist help to older children and young people. Our Fostering Service has a growing number of Mockingbird Constellations and a new Foster Carer Support and Stability Team. 
We are investing in our own homes for children and young people in care. We have created the Practice Development Hub to support staff across the workforce. And we have launched the Daisy Programme. This offers intensive support for parents who have had previous children removed from their care, before their child is born. 
A big change for us has come with introducing the Family Safeguarding Model. This is about us being able to offer better, more rounded support to children, young people and their families. We do this by having adult specialist practitioners in our localities working directly with parents. This model is based on motivational interviewing, in which all our staff are trained. It is very much about a set of ways that we can advance our wider restorative practice framework and work 'with' people. 
Through the hard work of our staff, and their drive, passion and commitment to doing the best possible for children, young people and families, I am proud to say that Walsall has been awarded a GOOD grade from Ofsted following a full Inspection in October. 
Working for Walsall Children's Social Care
Walsall is a great place to practice Social Work:
" There is a strong corporate commitment and investment in children's services from the chief executive, lead member and other members to implement Walsall Council's priorities for children. As a result, there is tangible progress and benefits for children, their families and the workforce. There has been a significant reduction in social work caseloads so social workers can spend more time with children and their families. Workforce stability is good and results in fewer changes of social workers for children. "
To achieve this we try to keep a resolute focus on workloads. Our current workload average is 13.3 children per full-time social worker. For experienced social workers (over two years post qualifying experience) the average is 16.7 children.
We have significantly improved our workforce stability, and we would like you to join our settled, permanent staff group. Our staff tell us things are improving. In our 2021 Health Check Survey 93% of staff said they feel positive about working for Walsall. Feedback was that this was especially because we have a small community feeling here in Walsall. Staff feel part of a team and supported by their managers and senior managers. 
For our social workers to be able to support children and young people and keep them safe, they need feel safe and supported. We have launched a new Workforce and Wellbeing Strategy to put wellbeing at the heart of everything we do. 
We offer flexible working, with a hybrid approach of home working and office-based working to maintain our team support and culture.